Tarun Tejpal to be tried for rape and sexual harassment of colleague: Court
Tarun Tejpal, the former founder-editor of Tehelka, faces 10 years to life imprisonment if found guilty. Trial to begin in Goa on September 28.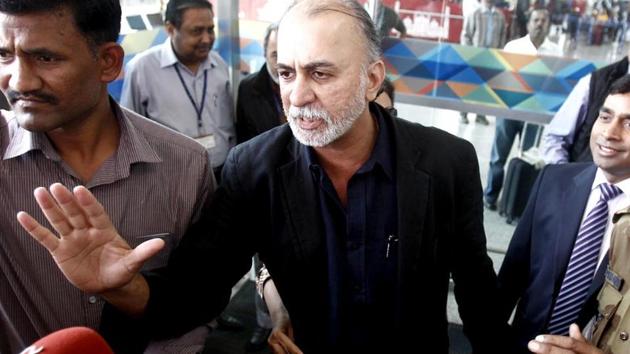 Updated on Sep 07, 2017 04:11 PM IST
Journalist Tarun Tejpal will be tried on charges of raping and sexually harassing a junior colleague, a Goa court said on Thursday. The trial will open on September 28.
The former founder-editor of Tehelka was accused by the colleague of sexually assaulting her in an elevator of a five-star hotel during the magazine's THiNK 2013 festival in Goa in the November of that year.
The Mapusa court said 54-year-old Tejpal would be tried for rape, sexual harassment, assault and wrongful restraint. If found guilty, he face 10 years to life in jail.
"The arguments we proposed in defence of the charges would now be considered during the trial," Tejpal's lawyer Pramod Kumar Dubey told Hindustan Times.
Tejpal has been charged under Sections 376(2)F and 376(2)K of the Indian Penal Code, among others. These stringent provisions, introduced after the 2012 rape and murder of a young physiotherapist in Delhi, say a person who is in position of power and trust will face a maximum of life imprisonment for rape.
The allegations had kicked up a storm, forcing Tejpal, who had admitted to "bad lapse of judgment" and an "awful misreading of the situation", to quit the magazine.
Close Story