Telangana, Andhra cops on alert after mobs lynch 4 suspected child traffickers
Vigilantes lynched at least four people and beat up scores of others in different parts of Telangana and Andhra Pradesh in the last few days following rumours on social media about child trafficking.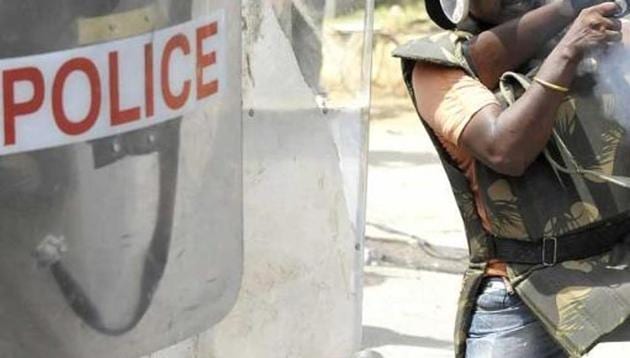 Updated on May 23, 2018 08:11 PM IST
Police in Telangana and Andhra Pradesh are on high alert after vigilantes lynched at least four people and mercilessly beaten up scores of others in different parts of the two states in the last few days following rumours in social media about child trafficking.
In the last 24 hours, reports of two persons being beaten to death came to light in Telangana, forcing the state director general of police M Mahender Reddy to call a press conference on Wednesday and appeal to the public not to believe in such rumours.
The Telangana Police nor the Andhra Pradesh Police said they had booked the cases and would soon identify the people involved in the lynchings.
On Tuesday night, one Nimmala Balakrishna was allegedly lynched in Ziapalli of Bibinagar block of Yadadri Bhuvanagiri district. Balakrishna came to the village to visit one of his relatives. At around 8 pm, few vigilante youth accosted him and beat him badly after he failed to give proper answers.
In Chengal village of Bheemgal block of Nizamabad, two tribal youth - Devya Naik of Chitalooru tribal hamlet and Degavath Laalu of Mudugudisela hamlet were tied with ropes and beaten mercilessly with iron rods and sticks by locals who suspected that they were involved in child trafficking. The tribal youth had apparently gone to the forest area to pluck mangoes.
The grievously injured youth were shifted to Nizam's Institute of Medical Sciences (NIMS) in Hyderabad, where Devya Naik succumbed on Wednesday while Laalu's condition is said to be critical.
The DGP urged the people not to believe such fake news and warned people not to take law into their hands. "If you find someone suspicious please inform police. We will find out and initiate action on those who are spreading these messages in social media," he said.
In Darpalli of Vikarabad district at least nine farm labourers were beaten up by villagers on suspicion of being that they were part of the dreaded "Parthi gang".
In Andhra Pradesh, too, similar incidents were reported in Visakhapatnam and other towns. On May 20, vigilante groups in Visakhapatnam thrashed 12 people suspecting them to be members of the Parthi Gang involved in kidnapping of children. One person died on the spot and five others were critically injured.
On May 21, a mob of 20 people beat up two beggars in Visalakshinagar and Gajuwaka area of Visakhapatnam. One of them died of severe injuries later.
The lynchings have been blamed on fake WhatsApp messages being circulated in Telangana, cautioning people about a child trafficking gang being on prowl in the two Telugu-speaking states.
Visakhaptnam Police commissioner T Yogagnand also addressed a media conference and urged the people not believe fake news.
Close Story