The relationship between judges better than before: SA Bobde
Updated on Oct 31, 2019 04:07 AM IST
Justice Bobde has been part of benches that have delivered landmark judgements but he will also be remembered for the role he played in defusing tensions between then CJI Dipak Misra and 4 judges.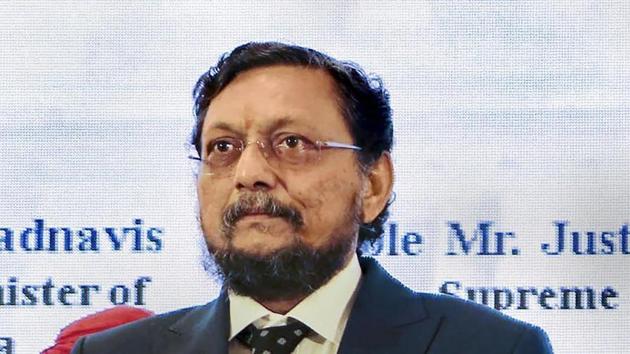 On November 18 , Justice Sharad Arvind Bobde, 63 will be sworn in as the 47th Chief Justice of India, a day after the incumbent CJI Ranjan Gogoi demits office. Justice Bobde has been part of benches that have delivered landmark judgements but he will also be remembered for the role he played in defusing tensions between the then CJI Dipak Misra and four judges, including present CJI Gogoi, who held a press conference on January 12, 2018 to air their grievances about how the top court was being run. Edited excerpts from an interview:
Q: The press conference called by the four judges on January 12 exposed the institution's vulnerability. Questions were raised over the lack of collective leadership in the top court. How will you ensure this issue is dealt with under you, especially since you played a key role in resolving the differences back then?
A: The press conference was very disturbing for all of us. It was disturbing to see that things in Supreme Court had come to such a pass. I looked upon all the judges as one court, and knew people on what were being called the two sides. I did what came to me naturally.
Some hard lines were drawn by people among themselves. That made the situation very difficult. A lot of conflict in institutions arises when there is a conflict between right and right. Nobody deliberately acts in the consciousness that he is wrong. People always believe they are right when taking a stand.
There has to be collegiality, otherwise all the judges together can never function as a court. Today the situation is very different from that period. It's not the same. Relationship between judges is much better than ever before. Judges often interact with each other informally; there is no communication gap between the judges too. I consider all the judges as one and they all represent the Supreme Court together.
Q: The judiciary has been facing criticism over the opaque system of appointing judges to the High Court and Supreme Court. Last year, the apex court 's collegium took a decision to upload its resolutions on the website, giving reasons for not elevating a particular lawyer as a judge. It seems the present collegium, which includes you too, has gone back on that decision. Why?
A: Withholding information about a person not suitable to become a judge does not amount to secrecy; it is privacy. Every lawyer considered for a judge's post is a respectable person. He or she agrees to become a judge because the collegium calls them. And for some reason if the lawyer is not found unfit, then why should he or she go back to practice with adverse remarks? Every person's reputation is protected under the defamation law. Even though the official comment we make in discharge of our duty is not subject to the defamation law, why we should leave a lawyer with a negative reputation?
There are reasons to deny a judge's position to a person. The reasons are on record. Why should the whole world hear about it? Suppose a person is not brought to the top court as a judge and we disclose reasons for the same then would that person be able to discharge his or her duties as a chief justice of the HC where he or she is posted? It's a conscious decision taken not to put up details of a collegium resolution on the website. We will see how it works.
On the point of transparency, we do not complain if anyone is not inducted into the cabinet. Even in other institutions, reasons for not appointing a particular bureaucrat to a specific post is not made public, then why is there such a clamour to know about appointments in judiciary. There can be criticism if no reasons are given on record.
Q: Another challenge you face as the CJI designate is the high number of vacancies in judiciary. Today several High Courts are functioning without a chief justice. How do you intend to resolve this?
A: The process to appoint judges is very slow. But whether it is advisable to act fast is a question one needs to look into. Appointment of judges requires lot of inputs and the reason is because there is immunity from the removal process. If a wrong candidate is appointed as judge and later found not to be suitable then the process of removal is very tedious. It often happens that the high court collegium may overlook some facts regarding a candidate, which is brought to (our) notice by someone else.
Q: With social media becoming more aggressive, the judiciary is under constant scrutiny. What is your opinion on this growing trend where every decision taken by the judiciary, including composition of benches, is being judged by the public?
A: This is not a legitimate exercise of freedom of speech and expression. Judges have no qualms about receiving remarks on their judgements. But to comment on composition of benches or the background of judges who deliver a verdict is not correct.
Conversation on social media is akin to discussions that used to take place at tea stalls or clubs. Social media has simply changed the mode of expression and the reach. The difference between the description and described will be there always.
I still think that as judges we should not participate on social media and agonise over these things. We have a lot more work to do.