Throat slit by manja, doctor lay bleeding on Pune road for 20 minutes
Dr Krupali Nikam, 26, who died on Sunday due to a gash on her neck caused by kite manja while she was riding her two-wheeler, was lying in a pool of blood for close to 20 minutes before anyone came to her aid.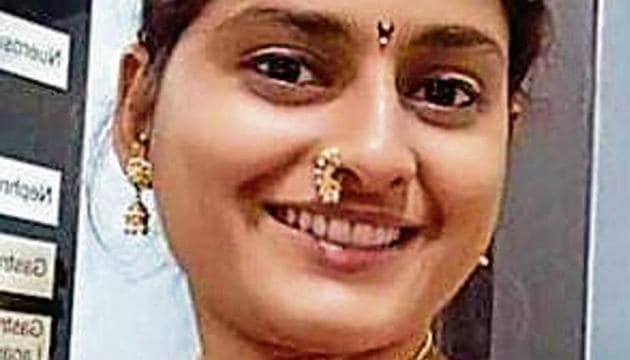 Updated on Oct 10, 2018 02:46 PM IST
Dr Krupali Nikam, 26, who died on Sunday after kite manja cut her throat while she was riding her two-wheeler on the Nashik phata flyover, was lying on the road close to 20 minutes before anyone came to her aid.
Dr Nikam was an ayurvedic doctor practising at the ONP hospital in Pimple Saudagar.
"She collapsed from her bike. I went to help her and found that her neck was cut with manja. Lots of blood was flowing. Had any vehicle stopped to help her, her life could have been saved," said Siddharth Borawake, the Pune resident who took her to the hospital.
According to Sunil Gade, assistant police inspector, other eye-witnesses who were riding behind Dr Nikam said that they saw her falling down from her bike and were shocked to see her neck cut with the manja. "She tried to speak, but she could not ," said assistant police inspector Gade. After 20 minutes, a vehicle stopped and she was taken to hospital by Borawake.
Manja is metal or glass-coated kite-flying thread, which kite-flyers say is the key to win a kite battle. Over the years, the string has become sharper than before and so has the demand. But most people are either oblivious of the danger involved or simply ignore it.
Nikam's death has again brought into focus the use of manja for kite flying. In July 2017, the National Green Tribunal (NGT) imposed a blanket ban on nylon and synthetic manja as it posed a threat to humans and animals. However, many vendors continue to sell it.
Last year, the Delhi government had banned the use of manja after stray strings killed within two days at least three people including two toddlers, all of whom were left with slit throats by the razor-sharp artificial fibre.
Close Story