Union budget 2023: Make in India push for mobiles and TVs amidst duty relief
Feb 01, 2023 06:07 PM IST
Manufacturers in India will get relief on custom duties on the import of certain components and parts that go into every mobile phone or smartphone; for instance, the camera
The Union Budget 2023 provided impetus to localised manufacturing for mobile phones and television sets, with finance minister Nirmala Sitharaman outlining plans to extend relief on customs duties on components for the next financial year.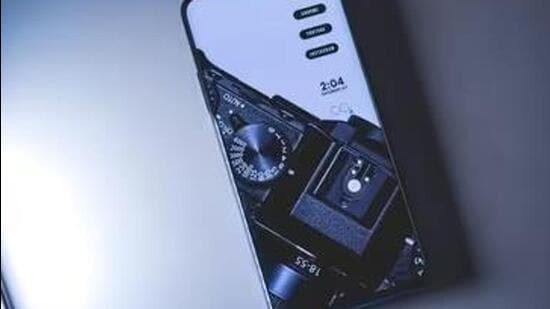 Manufacturers in India will get relief on custom duties on the import of certain components and parts that go into every mobile phone or smartphone; for instance, the camera. This means the customs duty for mobile phone components will remain nil for the next financial year. The standard duty for importing these parts is 2.5%.
"The Budget also recognises the growing importance of the smartphone industry in India, where production has increased significantly in the past fiscal year. 5G technology was a major focus in the Budget, with projections indicating that up to 45% of devices sold in 2023 will be 5G-enabled," said Subodh Garg, CFO of Cashify, a re-commerce marketplace.
Also Read: Budget: New DigiLocker and KYC will simplify digital identity requirements
The concessional duty on lithium-ion cells that are used to manufacture battery packs used in mobile phones will continue for another year.
"To further provide impetus to domestic value addition, the finance minister has proposed relief on customs duties of import of certain parts, including camera lens and batteries, by another year," said Prabhu Ram, head - Industry Intelligence Group, at Cyber Media Research.
Numbers illustrate the impact of India's manufacturing push over the past couple of years, with one of the initiatives being the Phased Manufacturing Program.
Official government figures peg India's mobile phone manufacturing at 310 million units worth ₹2,75,000 crore in the last financial year. This was up from 58 million units manufactured in 2014-15, pegged at a value of ₹18,900 crore.
"Mobile phone production in India has witnessed a phenomenal increase in recent years owing to policy support," said Sanmeet Singh Kochhar, vice-president – India and MENA at HMD Global, makers of Nokia smartphones. He said the duty reduction is a "great step in this direction".
Television manufacturing will be able to take advantage of the reduction in customs duties for specific parts used to manufacture display panels. The rate has been reduced to 2.5% from 5% earlier.
Could this lead to TVs becoming even more affordable? "This is a welcome move by the government of India to reduce customs duty on the open cell to 2.5%, we will pass on this benefit to customers. Television prices can come down up to ₹3,000 on larger screens," said Avnet Singh Marwah, CEO and founder at Super Plastronic Pvt Ltd, which manufactures TVs for brands including Kodak and Thomson.