Uri attack an act of cross-border terror, India has right to defend itself: US
Hindustan Times |
, Washington
Yashwant Raj
Oct 13, 2016 01:40 AM IST
The United States said on Wednesday it supported India's right to self-defence and empathised with its need to respond militarily to the "horrific" Uri attack, but stressed the need for "caution" and "prudence" given the state relationship.
The United States on Wednesday said it supported every country's right to self-defence and "empathised" with India's need to respond militarily to the Uri attack, but stressed the need for "caution" and "prudence" given the state of its relationship with Pakistan.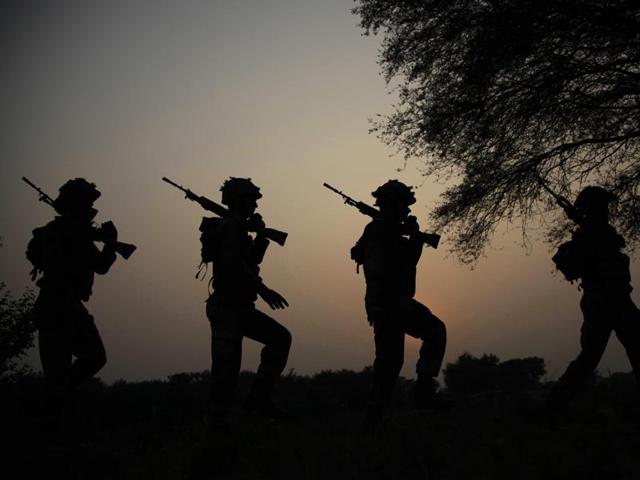 "We do empathise with India's perception that they do need to respond militarily," Peter Lavoy, a senior White House official, said at the release of a report on India-US security ties at the Centre for Strategic and International Studies.
Though bundled with the call for caution, this was the clearest statement of support yet from the US to the surgical strikes carried out by Indian forces across the Line of Control on launch pads for terrorists in Pakistan-occupied Kashmir.
Lavoy, the senior director of the South Asia desk of the National Security Council at the White House, referred to National Security Adviser Susan Rice's phone call to her Indian counterpart Ajit Doval on September 28 to underscore US condemnation of the attack on an army camp at Uri that killed 19 soldiers.
He described it as an act of "cross-border terrorism from Pakistan coming across into Indian territory" and said, "It was a horrific attack and we condemned it immediately."
Lavoy added, "Every country has a right to self-defence but I also highlight that in heavy militarised relationships like that of India and Pakistan, a relationship that has at least experienced three wars…and has forces on the LoC and the international border on hair-trigger alert, there is a need for caution and prudence on both sides."
India and Pakistan have a "friction-filled relationship" and they have not found a way to overcome that, he said.
He said the US understands the very serious concerns raised in India by the attack and that it remained committed to working with Indian and other international partners to prevent such attacks in the future.
"We do empathise with Indian perception that they need to respond militarily but again want to highlight our strong interest in seeing caution prevail," he added.
Lavoy said the US is making every effort to ensure that India becomes a member of the Nuclear Suppliers Group by the end of this year.
"In 2016 India ought to join the NSG," he said and referred to the commitment made by the US in this regard.
India becoming a member of NSG, he argued would exhibit New Delhi's new leadership in non-proliferation.
"Every effort is being made to ensure India ought to join NSG this year," Lavoy said to a question.
Read| PM Modi warns ministers against creating hysteria on surgical strikes
For full coverage on India's Pakistan offensive, click here