Uttarakhand tiger count up by 60 in three years, may pip Karnataka
Jul 29, 2017 08:18 AM IST
As per the final count, carried out in 2014, Karnataka had 406 tigers across its five tiger reserves while the hill state had 340 — 215 at Corbett, 16 at Rajaji, and 109 at the its various forest divisions
If the ongoing census at its two tiger reserves, Corbett and Rajaji, are anything to go by, Uttarakhand may well go past Karnataka to emerge as the tiger capital of India, adding over 60 big cats in the past three years to its existing count of 340.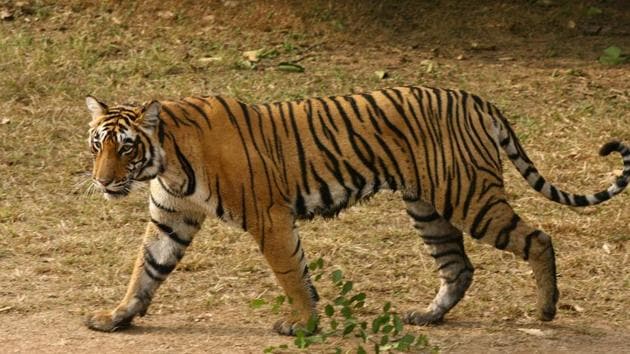 As per the final count, carried out in 2014, Karnataka had 406 tigers across its five tiger reserves while the hill state had 340 — 215 at Corbett, 16 at Rajaji, and 109 at the its various forest divisions. Two more tiger reserves are currently under consideration in Uttarakhand.
Tiger population are estimated in terms of range — an upper limit and a lower limit — and the best estimate.
According to the All India Tiger Estimation 2014, Corbett's figure of 215, for example, was drawn from an upper limit of 261 and a lower limit of 169.
Read more: Tiger numbers swell but threat to the big cat remains
In 2015, the Wildlife Institute of India (WII) had reported that there were at least 163 tigers in Corbett based on data collected from camera traps. The then forest minister, Dinesh Agarwal, had said there were 240 tigers at the reserve, with the difference between the lower limit and the best estimate being 77.
Given that the minimum number has increased to 208 in the latest round, experts expect the rough estimate at Corbett to be close to 280, with the upper limit crossing 300.
"The details of Phase IV estimation definitely give a hint that the tiger population estimates in 2018 will surprise everyone," Amit Verma, deputy director, Corbett, told Hindustan Times.
Rajaji Tiger Reserve, too, reported an increase — of 18 tigers — during the Phase IV monitoring, bringing the total to 34 compared.
Read more: Tiger's poorer cousin leopard remains ignored in Uttarakhand
The sink population moves to the six adjoining forest divisions in Ramnagar, Haldwani, Lansdowne, Terai East, Terai West and Terai Central, where tiger numbers are growing as well. Together, the six forest divisions report at least 190 tigers.
Srikant Chandola, former chief wildlife warden, said, "There's no competition between states as such, but based on the recent figures, I believe that Uttarakhand will at least report 400 tigers in the upcoming estimation."
The hard work of field staff and officers has paid off, say forest officials.
"Uttarakhand is blessed to have a healthy tiger habitat, but our field staff's work towards conserving the striped cats has paid off," said Digvijay Singh Khati, chief wildlife warden, Uttarakhand