Veteran adman Ranjan Kapur passes away at 75
Updated on Jan 28, 2018 02:02 PM IST
Ranjan Kapur started his career with Citibank and spent nearly 40 years with advertising agency Ogilvy & Mather in various positions across markets in India, East Asia and the US.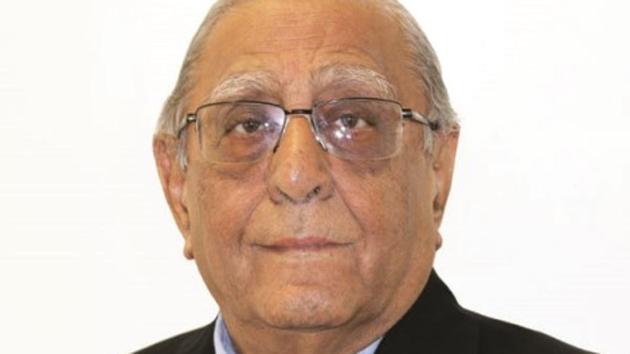 Advertising veteran and an old Ogilvy hand, Ranjan Kapur, passed away in Mumbai on Saturday at the age of 75.
Kapur was the Country Manager of WPP India since 2004 and was recently replaced by CVL Srinivas.
"Ranjan Kapur was a very strong pillar of support to all of us at WPP and a friend, philosopher and guide to our entire industry. We will miss him dearly. He made a huge contribution to our industry with his outstanding leadership and always added a very warm personal touch to whatever he did. He was an institution by himself, keeping abreast of all the latest developments with child like enthusiasm. Every interaction with him was very enriching. This is a very big loss for all of us," said CVL Srinivas, country manager, WPP India and chief executive, GroupM South Asia.
Kapur started his career with Citibank and spent nearly 40 years with advertising agency Ogilvy & Mather in various positions across markets in India, East Asia and the US. Eventually he was appointed executive chairman of O&M India. He moved to India from the Singapore office and turned the India operations around, building Ogilvy into a top agency in the country.
In his book Pandeymonium, Piyush Pandey, Executive Chairman and Creative Director, South Asia Ogilvy & Mather India writes: "In 1994 when Ranjan Kapur returned to India as managing director, Ogilvy & Mather was still number three or four in terms of size. In creative terms, we were beginning to make a change. Ranjan understood the potential and formed an unusual triumvirate where he was the captain and S N Rane and I were his partners. He declared, 'We will be India's best and biggest agency on the back of great creative work.' Thereon, between Ranjan and Rane, they looked after all that was needed to be done to run a company successfully – client servicing, planning, financial , administrative, HR, compliances, and so on, allowing me to lead the creative challenge."
At Ogilvy, Kapur also quickly expanded the business to rural communications, Outdoor and healthcare.
He was honoured with the Industry's Lifetime Achievement Award from AAAI (Advertising Agencies Association of India) in 2008. Born in Lahore, Kapur had a Master of Arts in English from St. Stephens College, Delhi University and a degree in advanced advertising studies from the Advertising Agencies Association of America. He served on the board of several companies.
According to his colleagues, Kapur was a people's person who enjoyed telling stories. He believed in empowering his people. "Ranjan was my finest boss. I joined Ogilvy in the late 90s and I owe a lot of what I achieved to him. He was my godfather in the advertising industry. It was he who motivated and believed in me before I started my own agency," said Pratap Bose, founding partner and chairman at advertising agency The Social Street.
"Ranjan would love to talk about his hobby of clay sculpting. He had a sharp wit and humour and would leave clever comments on my Facebook posts. For a man of his stature he never threw his weight around. He was extremely humble," said Shubho Sengupta, an independent brand consultant.s
"We are all in a state of shock. We can't believe it. He gave so much of his energy, time, intellect and attention to Ogilvy and then WPP. He shaped the industry in India and beyond, not only because he understood the importance of creative idea in its broadest forms but the management and the organisation needed. He understood the geographical and technological changes taking place. He was a remarkable husband, father, leader, colleague, and importantly, gentleman," said Martin Sorrell, chief executive, WPP Plc.
"Ranjan Kapur was an advertising legend, a WPP leader and an Ogilvy champion. He was a mentor and an investor in powerful, new ideas. He was a sculptor and a playful artist. He will be remembered by so many people he touched across his life in so many different ways. What I was fortunate to experience and remember is a man who was always happy. A man who lived well. An artist who worked with joy," said Kunal Jeswani, chief executive, Ogilvy India.s
Kapur is survived by his wife Jimi Kapur and daughter Tina Kapur.