West Bengal woman burnt to death by husband's family because of her dark skin
Hindustan Times, Kolkata |
Koushik Dutta
May 29, 2018 02:25 PM IST
The woman gave birth to a girl one and half months ago and her family suspects it too could be a reason she was tortured.
A 24-year-old woman from West Bengal's West Midnapore was allegedly set on fire and killed by her husband's family because she was too dark and gave birth to a girl, her father alleged on Tuesday.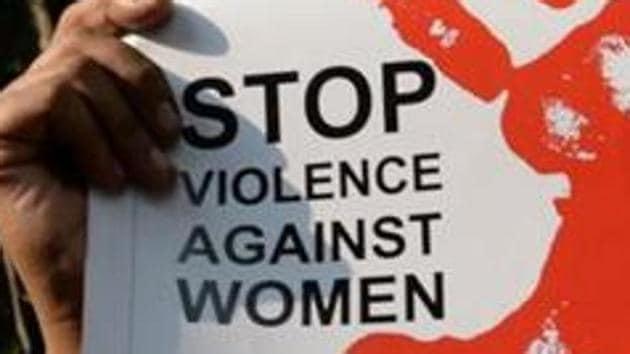 Shrabani Maity, from Chakmakrampur village in the Kharagpur area, died of burn injuries at Midnapore Medical College and Hospital on Monday night.
Police have detained Shrabani's husband Saurabh Maity and his mother Sumitra Maity after her family lodged a complaint.
"We received a complaint that the woman was tortured and killed because of her dark complexion. We have started an investigation," Y Raghubanshi, Kharagpur's additional superintendent of police, said.
Shrabani's father Nitai Bera alleged her in-laws poured kerosene on her and set her on fire.
"Although it was an arranged marriage my daughter was tortured because of her complexion. We gave a huge dowry during the marriage two years ago. But she was beaten up repeatedly and asked to get more money," Bera, a resident of Saroi village in Kharagpur block, added.
Shrabani's brother Sushanta Bera also alleged that his sister's skin colour led to her death.
"They tortured her every now and then because they hated her for being dark skinned," he alleged.
Shrabani gave birth to a girl one and half months ago and her family suspects it too could be a reason she was tortured.
Her neighbours found her lying inside her house with severe burn injuries on Monday afternoon. They first took her to a hospital in Kharagpur. She was later shifted to Midnapore Medical College Hospital, where she died around 7.30pm.
The National Crime Records Bureau (NCRB) data for 2016 show West Bengal recorded 59.36% of cases of cruelty by a husband or his family to wives of the total 32,513 cases of crime against women registered the state.
It also recorded the highest number of cases of domestic violence against women in 2016. Of the 1,10,378 such cases recorded across the country, as many as 19,302 (or 17.48%) were from West Bengal, followed by 13,811 cases in Rajasthan.
The eastern state also recorded the fourth highest number of cases of dowry deaths after Uttar Pradesh, Bihar and Madhya Pradesh.