What is SIMI: All you wanted to know about the banned organisation
Updated on Oct 31, 2016 08:04 PM IST
What is SIMI? When was it formed and what are its objectives? An explainer on the banned organisation, eight of whose members were killed by the Madhya Pradesh police in an alleged encounter on Monday.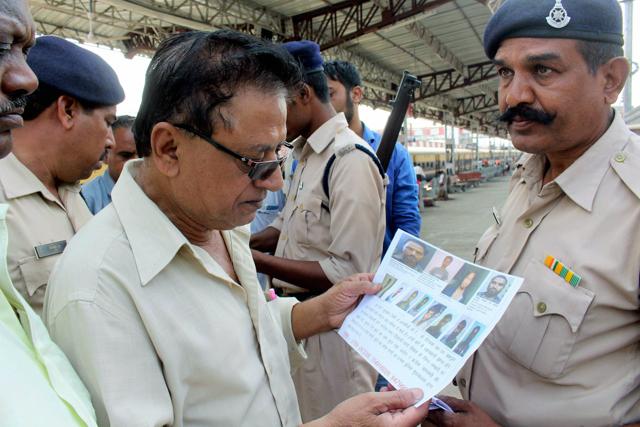 Eight suspected members of the banned Students Islamic Movement of India (SIMI) were killed in an encounter with Madhya Pradesh police on Monday, after they escaped from a high-security jail in Bhopal.
While the alleged encounter leaves many questions unanswered, here is a primer on the banned organisation.
What is SIMI?
The Students Islamic Movement of India (SIMI) was the student wing of the Jamaat-e-Islami Hind (JIH), which split off from the main organisation due to differences over Palestine Liberation Organisation leader Yasser Arafat's visit to India in 1981. Though the organisation started with the aim of working for the welfare of Muslim youth, there was a radical shift in its ideology in the 1980s.
SIMI functions on three principles -- governing human life on the basis of Quran, propagation of Islam and Jihad for the cause of Islam. It is against 'western ideals' and rejects secularism, democracy and nationalism. Some of its oft-repeated objectives are restoration of the 'khilafat', (caliphate), emphasis on 'ummah' (Muslim brotherhood), and the need for a Jihad to establish the supremacy of Islam.
When did it start?
SIMI was formed at Aligarh, Uttar Pradesh, on April 25, 1977. Mohammad Ahmadullah Siddiqi, professor of Journalism and Public Relations at the Western Illinois University Macomb, Illinois, was the founding President of the outfit.
Split within SIMI
The split took place on April 10, 2006, after former president and a moderate, Dr Shahid Badr Falahi led a against the radical Safdar Nagori. Falahi mustered support of 36 Ansars who backed his stand that Nagori's style had caused damage to members and organisation. In fact, in 2004, Nagori had displaced Falahi the same way at a meeting in Aasansol. He decided to part ways with SIMI and float his own group, which he called Muslims Technical Persons Organisation.
Organisation structure
The main leadership is supported by 'Ansars' or decision-making cadre across the country. They are followed by Aawan, secondary members, and Ikhwan or primary cadre, whomake up the bulk of the numbers. There are seven Ruqns or supreme members. As per SIMI's constitution, any member attaining the age of 30 will retire and will be known as Umma.
Blanket ban
After the demolition of the Babri Masjid in 1992, SIMI's polemic became progressively more radical and inflammatory. A blanket ban was imposed on the organisation in 2001 under the Prevention of Terrorism Act (POTA). The ban was briefly lifted in August 2008 by a special tribunal, but was imposed again by KG Balakrishnan, then Chief Justice, on 6 August 2008 on national security grounds.
Arrests
Key SIMI leaders, including Safdar Nagori and his brother Kamruddin, PA Shibli, Amil Parvez, were arrested by the special task force of Madhya Pradesh police in March 2008. The group has maintained a low profile since then.
SIMI's area of operation
Uttar Pradesh, Delhi, Kerala, Karnataka, Andhra Pradesh, Rajasthan, Madhya Pradesh, Bihar, Assam, West Bengal, Maharashtra and parts of Gujarat.