With speeches and rallies, BJP leader Lal Singh drums up support for CBI probe in Kathua rape and murder
Updated on Apr 18, 2018 03:10 PM IST
BJP lawmaker denies allegations that he supports eight men accused of raping and murdering 8-year-old girl in Kathua.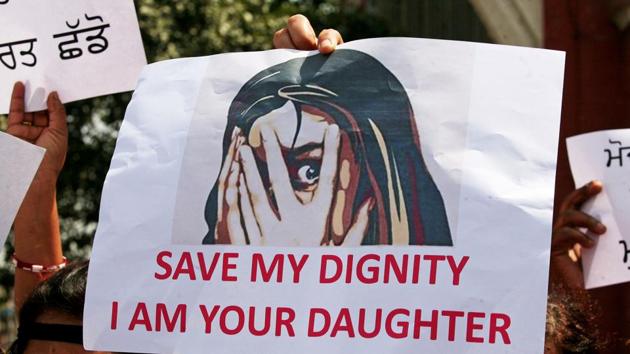 BJP lawmaker Choudhary Lal Singh, who has drawn controversy for attending a rally in support of eight men accused of raping and murdering an 8-year-old girl, on Tuesday gave speeches in a dozen places in Kathua district to drum up support for his demand that the Central Bureau of Investigation (CBI) probe the crime.
"A disinformation campaign was launched by the media. We, the Dogras of Jammu were projected as pro-rapists. No one bothered to hear the grievance of the people. They are demanding a CBI probe and the accused demanded a narco test. Is it a crime?" said Singh in Kootah Morh in Kathua district, where the girl was murdered in January.
Singh and BJP leader Chander Prakash Ganga had to resign as ministers of the Mehbooba Mufti government on Friday after it emerged that they had in March attended a rally organised by Hindu Ekta Manch, a radical organisation which says accused in the Kathua crime are innocent.
Singh said he attended the rally to defuse the situation in Kathua and he didn't support the accused. "The media created a false perception of the entire incident. We want justice for the girl. She was our daughter and therefore a CBI probe becomes indispensable," he told journalists.
Singh's motorcade and speeches in towns along the Jammu-Pathankot drew crowds as he criticised chief minister Mehbooba Mufti and said the state police's investigation in the Kathua murder couldn't be trusted.
"If she has a conscience she should have resigned. She still has the time to save her image," he said.
The girl from the Bakarwal tribe, a nomadic community of Muslim cattle grazers, was abducted while grazing her family's horses near her home in January.
The police said in its charge sheet she was held captive in a temple, sedated and raped repeatedly for a week before being bludgeoned to death because the main accused wanted to scare the Bakarwals and make them move out of the village.
All the eight accused pleaded not guilty on Monday in the principal district and sessions court in Kathua.
Personalise your news feed. Follow trending topics