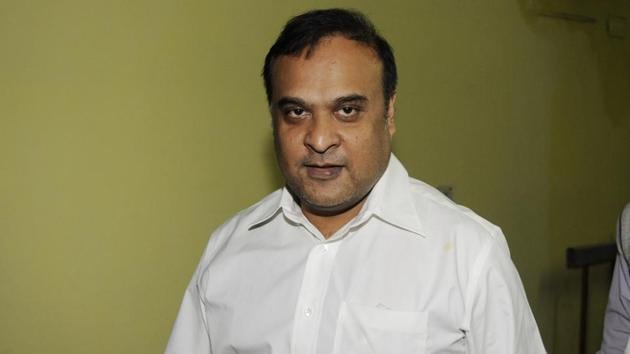 Assam minister Himanta Biswa Sarma says sins cause cancer, draws criticism
Minister Himanta Biswa Sarma said some people suffered from cancer, some died in accidents and this was all because of sins.
UPDATED ON NOV 23, 2017 09:22 AM IST
Assam health minister Himanta Biswa Sarma has said a person's sins accumulate to cause cancer, attracting criticism.
Opposition parties accused the Bharatiya Janata Party (BJP) leader of airing "karmic views" to "cover up his failures in the health sector".
Addressing a group of newly appointed schoolteachers on Tuesday, Sarma said, "It is a sin to shirk responsibilities. No one can go unpunished in God's court if a member of his or her family does some injustice. Some people suffer from cancer, some die in accidents. This is all because of sins."
He was referring to a section of teachers in state government schools notorious for bunking classes.
The All India United Democratic Front (AIUDF), a party that bats for minorities, said such a statement was unbecoming of a minister in this age of science and technology.
"Sarma introduced anti-tobacco laws a few years ago primarily to combat cancer. His philosophical interpretation now will hurt cancer patients more than anyone else," said AIUDF spokesperson Aminul Islam.
"It is perhaps his failure to improve the health sector in the state," he added.
Congress leader P Chidambaram too denounced Sarma, saying "that is what switching parties does to a person", news agency PTI reported.
Sarma, who was with the Congress, had last year switched loyalties ahead of the assembly elections that the BJP won.
Congress MLA Debabrata Saikia, the leader of the opposition in the state's 126-member assembly, too criticised Sarma for his "karmic conclusion".
The minister stood by his views. "I have nothing to say if anyone compares science with philosophical views. Karma is the basis of Hindu philosophy, and I cannot change this. As a Hindu, I will adhere to it. My father must have committed sin too, because he died of cancer," Sarma said over WhatsApp on Wednesday.
Close