Chhattisgarh 'leaked tapes': Cong demands Raman Singh's resignation
The Congress on Wednesday demanded that Chattisgarh Chief Minister Raman Singh resign over an allegation that money was offered to a Congress candidate to make him withdraw from the fray in an assembly election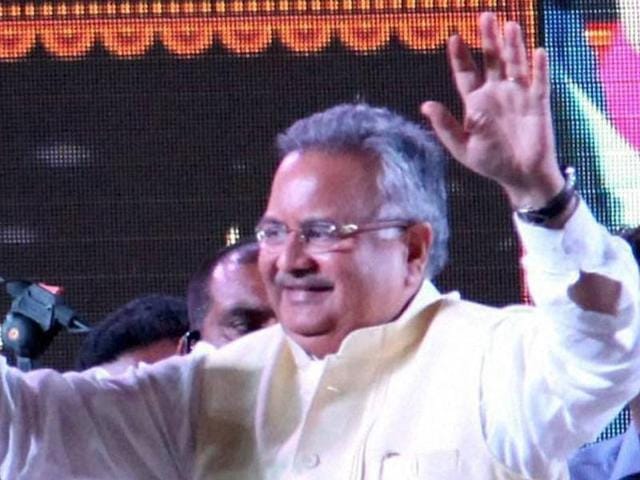 Updated on Dec 30, 2015 04:36 PM IST
The Congress on Wednesday demanded that Chhattisgarh chief minister Raman Singh resign over an allegation that money was offered to a Congress candidate to make him withdraw from the fray in an assembly election.
The Congress also demanded a SIT probe into the matter and issued a show-cause notice to Ajit Jogi's son Amit Jogi after The Indian Express ran a story on audio tapes that purportedly show that money exchanged hands to ensure that the BJP won the Antagarh assembly by election in 2014.
Responding to the poll fixing charge, Chattisgarh chief minister Raman Singh reportedly told television channels that it was an internal issue of the Congress party and that the BJP has no role to play in it.
"Congress sees BJP's role in everything. Would be better for them to resolve their internal issues," Singh added.
On 13 September 2014, a month before the bypolls in the insurgency hit Bastar region, Congress candidate Manturam Pawar withdrew his candidature for the Antagarh assembly bypoll. The move had surprised many . Following Pawar's withdrawal BJP candidate Bhojraj Nag emerged victorious in the by-poll in Kanker district .
Over a year after the BJP got a walkover, tapes have emerged of purported conversations between key political players of both the BJP and Congress.
"Tiil the probe is completed by a sitting judge of the Supreme Court, it will be unfair for Raman Singh to continue as chief minister as he may influence it. He must resign from his post for a fair and transparent probe," Congress spokesperson Randeep Singh Surjewala said at a press conference in New Delhi.
"If there is any involvement of Congress leaders, it should also be probed," he added.
The Express published transcripts of the telephonic conversations involving former chief minister of Chhattisgarh Ajit Jogi, his son Amit Jogi, Puneet Gupta ( son-in-law of Chief Minister Raman Singh), alleged Jogi associate Firoz Siddiqui, Ameen Menon and the Congress candidate for Antagarh seat by-election last year Manturam Pawar.
The conversation shows Jogis talking to Gupta in the run-up to the by-election alledegely to make Congress candidate Manuturam Pawar withdraw from the contest and also mention some "arrangements for paying at least seven if not 10( crore)".
Pawar had then withdrawn his candidature. In March this year, Pawar joined the BJP.
Close Story