Congress leaders in West Bengal push for Left alliance
Congress leaders in the poll-bound West Bengal are mounting pressure on the party's central leadership.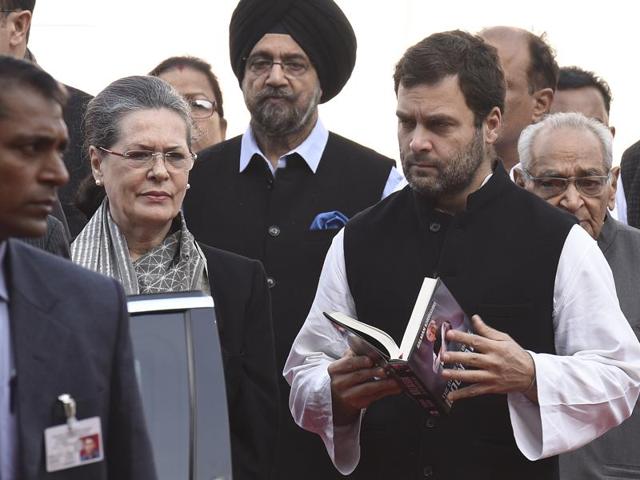 Updated on Mar 04, 2016 07:57 PM IST
Congress leaders in the poll-bound West Bengal are mounting pressure on the party's central leadership, including president Sonia Gandhi, to form an alliance with the Communist party CPI(M) to take on the Mamata Banerjee-led Trinamool Congress (TMC) in the upcoming Assembly elections.
With almost the entire Bengal CPI(M) leadership asking the Congress to join a grand alliance against TMC, a sizeable section of the state's Congress Committee (PCC) leaders has been urging the party's central leadership to at least go in for a seat adjustment, if not a formal electoral alliance, and are hoping for a decision soon.
It however remains to be seen if the Left, an estranged friend of the UPA-I, can become an electoral ally in Bengal in the coming Assembly polls, especially considering the two forces will be contesting each other in Kerala. More importantly, TMC chief Mamata Banerjee maintains a friendly relation with the Congress and its regional allies – the Janata Dal United and the Rashtriya Janata Dal.
Two weeks after sending Sonia Gandhi and Congress vice president Rahul Gandhi a letter and a 27-page document containing a projection of possible poll results in case of an alliance, PCC general secretary and spokesperson Prof. Omprakash Mishra sent another letter to 10 Janpath on January 14 stating that PCC president Adhir Chaudhury had "given a call for unity of all secular and democratic forces against the Trinamool and BJP in Bengal".
While Mishra's first letter merely summarized the figure crunching and predicted 161 seats for a Congress-Left alliance and only 126 for Trinamool (out of 294 seats in Bengal Assembly), the second letter squarely sought an "expeditious decision in favour of a tie-up with the Left Front."
Mishra has predicted that if Congress and the Left forged an alliance there would be a shift of at least 40 per cent in the BJP vote bank and these votes would go to the alliance, taking it ahead of the Trinamool in as many as 161 Assembly segments.
"I have said time and again that our workers and supporters do not want an alliance with Trinamool. But it is the Congress president who will take the decision," Chaudhury told Hindustan Times.
Former PCC presidents Somen Mitra and Pradip Bhattacharya also reflected the growing sentiment that Congress must join forces in order to survive in Bengal. "We fought the Left in the past but today we face a bigger threat," Mitra said at a public meeting on Saturday.
In Delhi to meet central leaders including CP Joshi, AICC general secretary in charge of West Bengal, former PCC president Pradip Bhattacharjee said, "We contested the last few election on our own and suffered badly in Bengal. To recover our position we must get into a seat adjustment with another party. The Congress high command will take a call after hearing us out."
However, former PCC president Manas Bhuniya has spoken out against the call for an alliance. "We have experienced the outcome of alliances with the CPI(M) as well as Trinamool. Congress can and should fight alone because as a national party we have certain principles," Bhuniya told HT.
Close Story