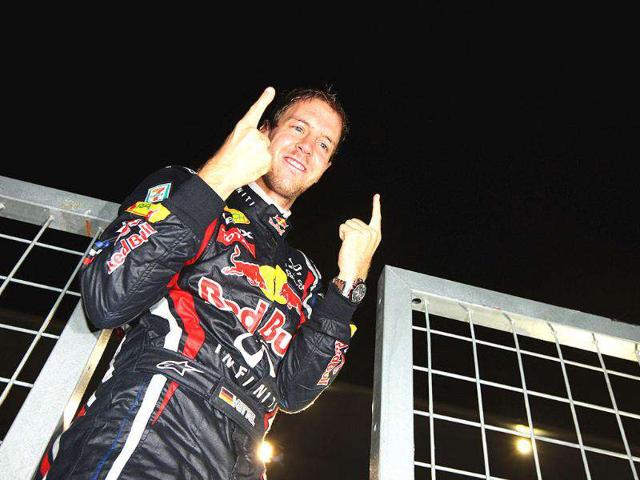 Defending champion Vettel out to 'disappoint' F1 supremo
Sebastian Vettel set out to disappoint Formula One supremo Bernie Ecclestone on Monday as Red Bull offered a tantalising glimpse of the car they hope will take them and their champion to a third successive title. Here comes Formula-1 2012
UPDATED ON FEB 07, 2012 01:33 AM IST
Sebastian Vettel set out to disappoint Formula One supremo Bernie Ecclestone on Monday as Red Bull offered a tantalising glimpse of the car they hope will take them and their champion to a third successive title.


Ecclestone, who is very close to the German but always wants a battle down to the wire to maximise television viewing figures, said recently he hoped the 24-year-old would not dominate the season like he did in 2011.
"I hope he's wrong obviously," said Vettel, who won his second crown with four grands prix to spare and ended the year with 11 wins in 19 races, in a Q+A released by the team before testing starts on Tuesday.
The German expected a bigger, tighter fight this time and was as confident as he could be before the car had completed a lap.
"At the beginning of last year we didn't really expect whatever happened last year, so I think it's the same thing again. It would be wrong to go into this season and expect 2011 to happen again, as in getting into the lead early and having a very big gap to other competitors in the championship. So I think it will be very, very tight this year and everything else would be a surprise to be honest."
Brief glimpse
The car shown in a brief clip on the team's website (www.redbullracing.com) had the stepped nose adopted so far by all teams.
Close