Home ministry plans development, infra boost for Red Zone
Home ministry seeks 4,500 crore from Modi-led committee to boost infrastructure in the interiors of the nine Maoist-affected states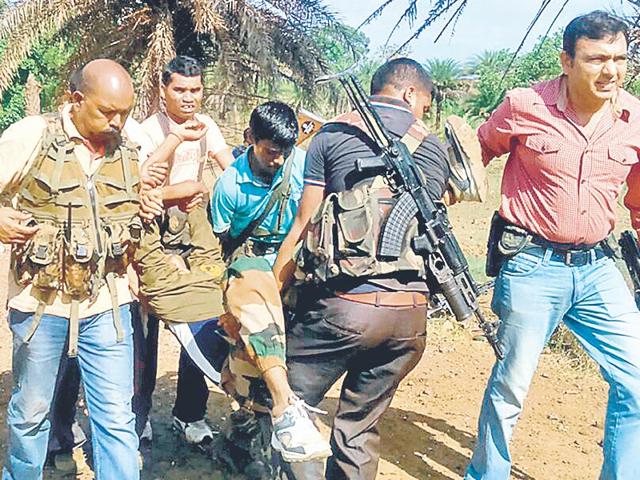 Updated on May 24, 2015 02:34 PM IST
The home ministry is planning to move the Cabinet Committee of Security (CCS), led by Prime Minister Narendra Modi, to seek 4,492 crore to give development and security infrastructure a push in the nine states affected by Maoist extremism.

The home ministry also wants the CCS to restore central funding for the UPA-era plans to carry out development projects and build security related infrastructure in Maoist affected districts.
The finance ministry had transferred the two schemes to the states, but had not earmarked funds for them — a move that the home ministry fears could jeopardize development in the region.
Government sources told HT that it made little sense to have national policy to deal with Maoists if the Centre wasn't willing to help the states develop their interiors. Home minister Rajnath Singh decided to approach the CCS after the finance ministry indicated its reluctance to reverse its stand.
Maoists have managed to carry out some high-profile attacks on security personnel this year but broadly, Maoist violence has been under control. Till mid-April, 79 people – 34 of them security personnel – have died in Maoist-related violence, down from last year's 115 lives."This is the time to consolidate the gains and push development, rather than sit back," a security official said.
The first draft of the proposal — that seeks to implement the government's policy on curbing Maoist violence — goes beyond seeking money to beef up the existing security and physical infrastructure. It also weaves in special measures for social and financial inclusion of people living in the dense forests of central India, loosely referred to as the Red Corridor, where Maoists wield influence.
A key component of this plan is to spend 2.5 crore to fortify, or rebuild, 250 police stations to ensure that their presence is felt in the states, and that they do not operate merely from the periphery.
Reaching out to the civilian employees in the 35 worst-affected districts, the home ministry plans to increase their pay by 25%, and the compensation for the families of those who die on duty has been raised to 15 lakh.
The ministry also wants the CCS to approve over 420 crore annually for the Central Armed Police Forces and security personnel posted in the Red Corridor.
For building public infrastructure, a little over 3,000 crore has been sought annually for five years under the additional central assistance scheme, launched in 2010 as part of the Integrated Action Plan.The home ministry also wants the CCS to direct ministries to expedite development projects for financial inclusion across the nine states affected by Maoist insurgency.

Close Story
Personalise your news feed. Follow trending topics