India does a U-turn, cancels visa to Uyghur leader Dolkun Isa
Updated on Apr 25, 2016 11:10 AM IST
Germany-based Isa, branded a terrorist by the Chinese government, to attend a conference on democracy in Dharamsala later this month.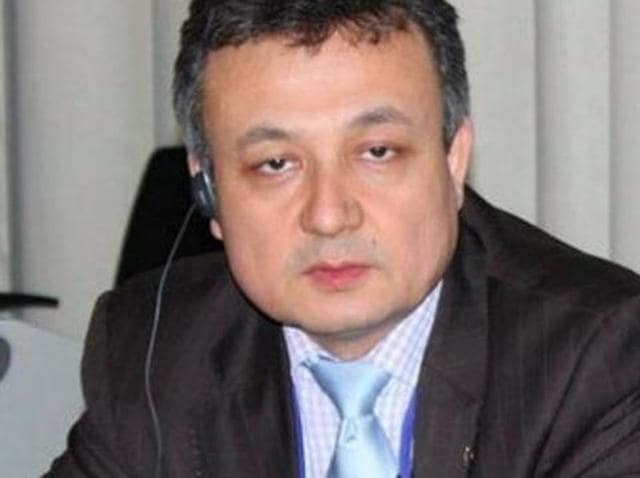 Hindustan Times |
, New Delhi
HT Correspondent
India has cancelled a visa granted to a prominent Uyghur activist to attend a conference in Dharamsala after protests from China, official sources said on Monday.
The electronic visa granted to Germany-based Dolkun Isa, described as a terrorist by China, was cancelled after checks showed there was a red corner notice issued for him by Interpol.
The visa issued on April 16 was cancelled on April 23, the sources said. ANI quoted sources in the home ministry to say that the visa had been cancelled.
Some quarters had perceived the visa granted to Dolkun, a leader of the World Uyghur Congress (WUC), as a response to China blocking India's bid to sanction Jaish-e-Mohammed chief Masood Azhar at the UN Security Council.
China's foreign ministry had reacted angrily to the granting of the visa, telling Hindustan Times in an email statement on Thursday: "Dolkun Isa is a terrorist on red notice of Interpol and the Chinese police. Bringing him to justice is a due obligation of relevant countries."
The conference to which Dolkun was invited will be held between April 28 and May 1at Dharamsala, the seat of the Tibetan government-in-exile, and this added to Beijing's unease.
The meet is being organised by US-based Citizen Power for China. The group is led by Yang Jianli, who was involved in the 1989 Tiananmen Square protests.
The organiser of the event, Tenzin Ninjey, earlier said China is wrong in describing Dolkun as a terrorist. "Dolkun Isa is a peace activist. There is no comparison at all with terrorist Masood Azhar," he told ANI.
(With inputs from agencies)
Close Story
Personalise your news feed. Follow trending topics