Tejashwi hits back at critics, says may be inexperienced, not unaware
Updated on Nov 21, 2015 06:55 PM IST
Rashtriya Janata Dal chief Lalu Prasad's son Tejashwi Yadav hit back at criticism over being appointed the Bihar deputy chief minister on Saturday, saying "I may be inexperienced, but not unaware."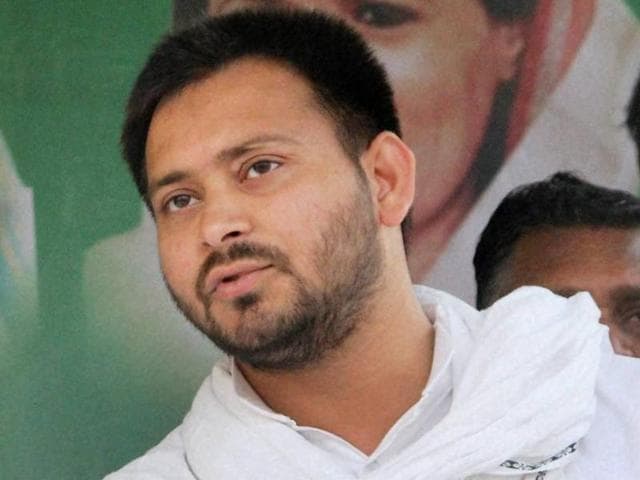 Rashtriya Janata Dal chief Lalu Prasad's son Tejashwi Yadav hit back at criticism over being appointed the Bihar deputy chief minister on Saturday, saying "I may be inexperienced, but not unaware."
"How am I undeserving? I am an elected representative," television channels quoted Yadav as saying.
In a clear admission of the role Prasad played in routing the BJP in assembly elections, Tejashwi (26) was allocated the portfolios of PWD and forest and environment, while his elder son Tej Pratap (28) was named the health minister.
"Cynic, biased ones with vested interest will always be dismissive but stakeholders-people of Bihar-will reap fruits trust shown in youth," Yadav tweeted to around 12,000 followers on Saturday. "No one should try judging a book by its cover. Potential, like sweet nectar & bitter medicine takes time to show its real benefit," he added.
Read: Lalu Prasad's son Tejashwi Yadav heralds a new beginning
Sources in the grand alliance -- the pre-poll coalition of JD-U, RJD and Congress – had earlier said there was an absence of consensus over the deputy CM's post among the three parties.
For the young Tejashwi, the road to winning Raghopur was not easy as he became a target for his rivals' barbs on several occasions. His goof-up in filing election affidavits - where his elder brother, Tej Pratap, became his younger brother - or being a Class 9 dropout, Tejashwi was targeted by people who had a bone to pick with his father.
Prime Minister Narendra Modi had also referred to the goof-up and attacked the RJD chief for promoting his son at the cost of others.
Personalise your news feed. Follow trending topics