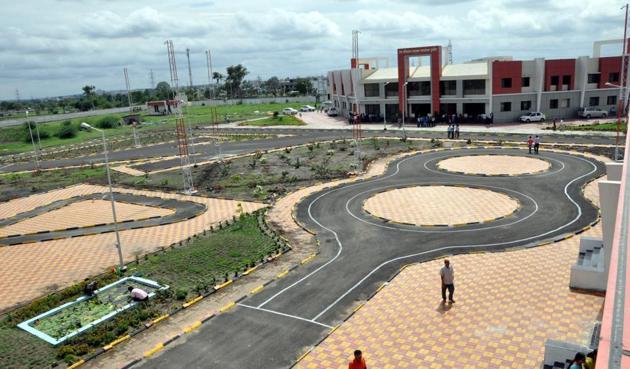 In Indore, driving licence applicants to get results online
Bringing digitisation in driving tests for license applicants, Indore regional transport authorities are now declaring its results online as well. Indore regional transport office
PUBLISHED ON DEC 31, 2016 10:27 AM IST
INDORE: Bringing digitisation in driving tests for license applicants, Indore regional transport authorities are now declaring its results online as well.
The regional transport office (RTO), which has set up a new 'smart' track for driving tests, has now decided to declare results online on their official website. The smart track will start functioning from January 2.
Indore regional transport officer, MP Singh, while talking to Hindustan Times on Friday, said, "With the beginning of the new year, results of two-wheelers and four-wheelers will be made available on the website."
Applicants can track results with the help of their application numbers. The results, according to Singh, will be available for a period of at least six months.
"All that you need to know, whether you cleared your driving test or not, is your application number or learning license number. This has been made to bring transparency in the system, as well as making the entire process digitalised and easy for applicants and the department," said Singh.
According to the new system, an applicant will be declared failed automatically after the cameras installed on the track captures the fifth mistake committed; replacing previous records done by an official. Since the mistakes will be captured automatically, the department has also sought a way out to inform the applicant about the mistakes he committed while undergoing the test.
Singh said, "The results that will be declared online will also mention mistakes an applicant has committed. S(he) can view their mistake and not repeat them in the next attempt."
Close