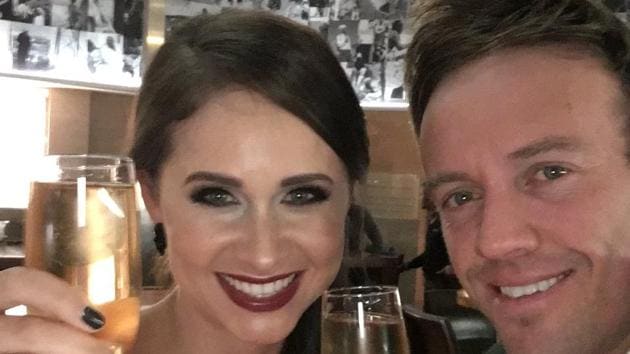 Why cricket superman AB de Villiers hid love letters in the roof of his house
AB de Villiers revealed that there ended up being 27-30 love letters hidden on the roof of his house during his school days, as he didn't send any of them to his childhood crushes
UPDATED ON MAY 03, 2017 11:04 AM IST
Recently announced as the brand ambassador for famed multinational company Mont Blanc, Royal Challengers Bangalore vice-captain AB de Villiers revealed his association with the pen giants stemmed from a love for writing he had at a young age.
"I have a few memories of writing from back in the day when I was growing up and in school. I was a bit of a romantic and the minute I could start writing, I wrote a letter to every girl that I liked in school," AB De Villiers shared in a light-hearted moment.
"But I was always too scared to give it to her. So I ended up climbing onto the roof of our house and hiding the letter up there. There ended up being about 27-30 letters hidden on the roof of my house at the end of my school career. All of them I was too scared to (to send) the girls I like, all of them unread," he continued.
AB de Villiers revealed that as he gathered courage with age, he made better use of his writing skills.
READ | IPL 2017: RCB out of race, AB de Villiers backs Mumbai Indians for title
"When I got older and got married, I decided to use all that energy to write some letters to my wife.
"Just the other day when she left from India to go back to South Africa, I hid a letter in her passport so that she could read it when she got to the airport.
"I got a text message from her a day or two later when she reached home saying how much that meant to her."
AB De Villiers added that he is expecting a second child with his wife in the coming months but plans on carrying on with his cricket career as long as possible with his next target being the 2017 ICC Champions Trophy in England and Wales.
Close