After J&K, Rajasthan quickest in shutting down Internet
In last four years, Rajasthan government ordered suspension of Internet services 25 times over a range of reasons, Jammu & Kashmir saw 73 such shutdowns in the same period.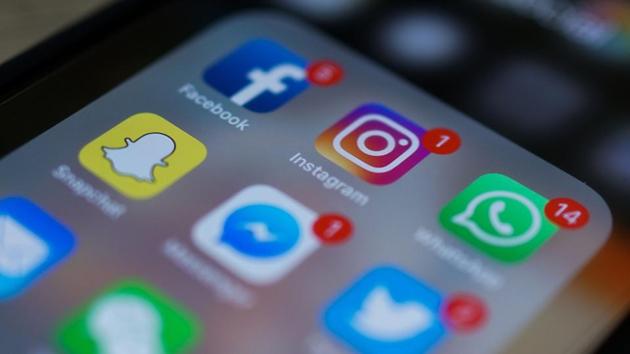 Updated on Apr 13, 2018 09:57 PM IST
When local administration in Bharatpur and Jaipur districts ordered restriction of Internet services for 24 hours beginning intervening night of January 9 and 10, it was the 25th such instance when Rajasthan government had shut down Internet in last four years.
This is second highest number of Internet shutdowns ordered by a state. Jammu and Kashmir, with 73 such instances in last four years, leads the table, a tracker website maintained by the Dehi-based non-profit legal services organization Software Freedom Law Centre has revealed.
The tracker– www.internetshutdowns.in – shows that since 2012, Internet has been shut down in different parts of India 165 times.
Internet was shut down in Rajasthan eight times in 2018, 10 times in 2017, six times in 2016, and once in 2015. Data for 2014, 2013 and 2012 for the state is not available on the website.
Internet services were suspended in Jaipur and Bharatpur on April 10 in view of the anti-reservation bandh called by social media users. The official government line was that the suspension of mobile and Internet services in sensitive areas acts as a precautionary measure to check "rumour-mongering".
Earlier, following violence in the state on April 2, when Dalits had called for a Bharat bandh to protest an alleged dilution of the SC/ST (Prevention of Atrocities) Act, Internet was shut down in all districts of Jodhpur, Bikaner and Bharatpur divisions of Rajasthan. The shutdown was also announced in Udaipur, Sikar and Alwar cities.
Internet shutdowns have been expressly condemned by the international community, including the United Nations, for violating fundamental human rights such as freedom of speech and expression, said Prasanth Sugathan, legal director of SFLC.IN
"Through our work, we hope to build a resource pool that will help address the issue of Internet shutdowns through evidence-based and result-oriented dialogues," Sugathan added.
"We have been tracking instances of Internet shutdowns in India since 2012. We launched a website in February 2017 featuring an interactive compilation of our data alongside various other resources on Internet shutdowns," he said, adding that the website seeks to track incidents of Internet shutdowns across India in an attempt to draw attention to the troubling trend of disconnecting access to Internet services, for reasons ranging from curbing unrest to preventing cheating in an examination.
In 2016, SFLC.IN was made the official country partner for #KeepItOn – a global campaign against Internet shutdowns spearheaded by Access Now, an international civil society organization that fights for digital rights around the world. Its data on India's Internet shutdowns feeds into the campaign's worldwide database, and is frequently presented at various Government and policy forums discussing the issue.
"Through our work, we hope to build a resource pool that will help address the issue of Internet shutdowns through evidence-based and result-oriented dialogues," Sugathan said.
The central government had in August last year notified rules to regulate the temporary suspension of telecom services due to "public emergency or public safety". The notification issued by the Union ministry of communications, under the Indian Telegraph Act, 1885, codified the rules as the Temporary Suspension of Telecom Services (Public Emergency or Public Safety) Rules, 2017.
As per the notification, the "competent authority" for issuing directions to suspend the telecom services in case of Government of India is Union home secretary, and in case of state government, the state home secretary. "An officer, not below the rank of a joint secretary" can issue such an order "in unavoidable circumstances" subject to "confirmation from the competent authority within 24 hours."
Contacted, chief secretary, Nihal Chand Goel, said in Rajasthan, divisional commissioners have the power to shut down Internet. "We have directed them to use only when they must use this power. Even in serious law and order situations, these powers should be used only when necessary because the state government values the freedom of expression of our people," he added.
As per the Centre's notification, the order to suspend the Internet services along with a copy detailing the reasons for the same should be submitted to a three-member review committee — led by cabinet secretary in case of Government of India, and by chief secretary in case of state government.
It couldn't be immediately clarified if all the 25 cases of Internet shutdowns were reviewed.
Close Story