Deposit public money spent on Gaurav Yatra in Rajasthan treasury, Congress tells BJP
The Vasundhara Raje government maintains that no public funds have been misused.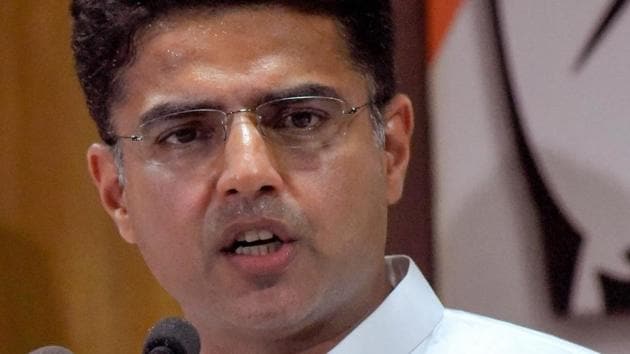 Updated on Sep 06, 2018 12:48 AM IST
Welcoming the Rajasthan high court directive to the government not to hold any public function sponsored by the state during the Gaurav Yatra, state Congress president Sachin Pilot said the BJP should deposit the public money spent on the Yatra so far to the state treasury. The state government, however, said no public money was misused.
He said before the Yatra began, the Congress party had questioned the chief minister on whether she take pride in using government resources for her own political interest.
"In order to retain their reducing mandate, the BJP was doing drama in the name of Yatra and openly misusing government funds. When the Congress objected, the government gave a clarification in court that the resources were used only for government programmes but everyone knows that BJP is spending crores for their political interest," he said.
"The government should make public the entire account of money used for publicity of the party and return the entire amount in state treasury," Pilot added.
Parliamentary affairs minister Rajendra Rathore said the government will follow the court order. "Other political parties have also conducted such yatras and there has never been any misuse of government funds... "We do not want see the court's decision through political lens. No government funds has been misused."
Congress general secretary and former Rajasthan chief minister Ashok Gehlot said the court directive has shown a mirror to an arrogant BJP government that is misusing public money.
State president of Bharat Vahini Party, Ghanshyam Tiwari, said the court directive is BJP's moral defeat. "Those who gave orders to use the state resources for the CM's Yatra have no right to remain in their posts," he said.
Close Story