Health department to assess mental health of school children in Rajasthan
For the first time in Rajasthan, the mental health of school children will be assessed. The pilot project will begin in Jaipur on January 8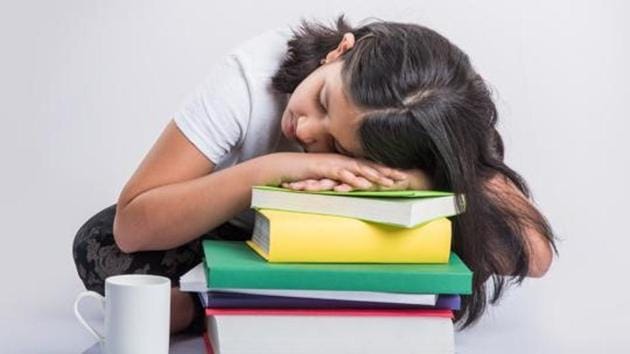 Updated on Jan 05, 2018 08:19 PM IST
For the first time in Rajasthan, the mental health of school children will be assessed. The pilot project will begin in Jaipur on January 8.
The project aims to cover 50,000 children and adolescents (10-19 years) in 185 government schools in Jaipur district.
National Health Mission chief Naveen Jain said, "We will be screening children at the school level and if some suffer from mental illness they will be treated in the initial stage. It will also help check their mental ability."
The principal investigator of this programme, Dr Pradeep Sharma, said that this programme is being carried out in association with Delhi-based One Key Car Ventures Pvt Limited.
A double screening method will be used in the project. First, the children will fill up a questionnaire and second, a joint screening will be carried out by the National Mental Health programme personnel and staff of the company.
Dr Sharma said that the findings will help come up with a holistic prevention and early intervention programme, through a combined effort of the state government, NGOs, aid agencies, schools and community workers.
He added that the project also aims to cover coaching centres, where pressure leads to a lot of discontent and distrust among children. There have also been a number of suicides. Also, learning disabilities in children go undetected and they are mistreated as mental retardation and it leads to serious problems in future.
Dr Sharma said that the survey report will be analysed by psychiatrists and psychologists and after feeding the report into software, it will tell about the mental illness the child is suffering from.
He said children have never received the kind of attention and focus in addressing mental health problems. Even after so much technological advancement, teachers are not able to pick up psychiatry symptom, which may, at times manifest as unacceptable behaviour among children. "Unacceptable behaviour is usually due to neglect, discrimination and punishment, including capital punishment, thereby, making the initial mental health progress more complex and difficult to treat. This project should be able to give us statistical measures of the range and extent of the psychiatric problem in the child," he added.
The project will be able to identify children suffering from or at risk of developing psychiatric illnesses. The Psychiatric Centre Jaipur with its super speciality clinic on child and adolescent psychiatry will be able to treat and manage all such children. According to information, the data which will come out of the survey will be used to make specific training modules for parents and teachers.
Close Story
Personalise your news feed. Follow trending topics