Udaipur to hold bird fair in December
It will be four-day event and begin on December 25.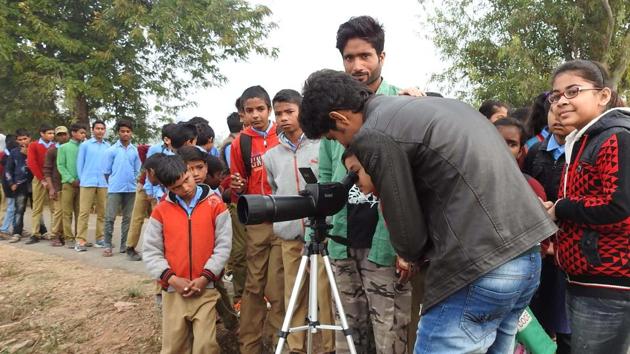 Updated on Oct 26, 2017 05:59 PM IST
Udaipur is all set to host the third edition of the bird fair in December.
This year the four-day event, which will begin on December 25, will feature bird racing, an event which aims to collect data on different species of birds.
Officials of the forest department recently organised a meeting with wildlife enthusiasts and bird lovers to discuss various aspects of the event.
During the meeting, chief wild conservator of Udaipur Rahul Bhatnagr announced that the event will be celebrated on a grand level and birdwatchers, students, artists, nature lovers and even the common man can take part in it.
Talking about the bird racing event — which will be held on December 22 — retired assistant conservator of forest Satish Sharma said that it will be a unique affair. Experts will be divided into various teams and taken to an area where they analyze various birds and submit their report to the organiser. The team, which will present their report on the maximum number of birds, will be the winner.
The event will also feature bird tattooing for children, a bird photography exhibition for women and a photography competition. There will also be a quiz competition and poster-making competition students.
Bhatnagar added that the aim behind organising the fair is to put Udaipur on the global map and it will also boost tourism.
Close Story