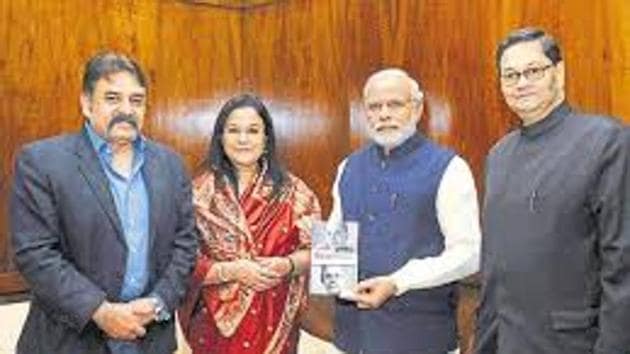 Netaji kin to meet Modi this new year for a fresh push to solve mystery, want Jan 23 to be 'Patriot Day'
Family members will appeal to Modi to form a panel of experts to decode the declassified files as only putting them up on government website is leading nowhere and send a high level delegation to Russia.
PUBLISHED ON DEC 30, 2016 01:19 PM IST
The issue of disappearance of Netaji Subhas Chandra Bose is all set to be raked up once again this new year. Family members of Netaji will knock on the door of Prime Minister Narendra Modi early January and urge him solve the mystery. They will also request the PM to declare January 23 (Netaji's birthday) as Patriots Day.
Family members and organisations will appeal to Modi to form a panel of experts to decode the declassified files as only putting them up on government website is leading nowhere, send a high level delegation to Russia to obtain secret KGB files and to either accept or reject with reasons The Mukherjee Commission report which was rejected by Congress government without citing the reasons.
"A letter has been already sent to the Prime Minister. We have sought his appointment and hopefully will meet him early January. We want Netaji's birthday that falls on January 23 to be declared as Patriots Day. We do not want a holiday but the day should be remembered by the nation. After the Independence, nothing of this sort has been done," said Chandra Bose, grand nephew of Netaji.
Though PM announced declassification of secret files of Netaji in 2016, yet no major headway has been achieved in solving the mystery of his disappearance. The Prime Minister had earlier called on Russian President Vladimir Putin regarding the issue of files with KGB and foreign affairs minister Sushma Swaraj wrote to Russian authorities.
"We are happy that files are being declassified but the question of Netaji's disappearance has remained unanswered. We will also appeal to Modiji to immediately form a panel of experts to read and interpret the declassified files. We will also request him to send a delegation to Russia as soon as possible to get the KGB files, which are very important," said Bose.
Family members and researchers have been asking for declassification and obtaining files from foreign countries, which may throw light on the disappearance or alleged death of Netaji.
The Bose family, researchers and NGOs have also demanded that the central government either accept Mukherjee Commission report or reject it with cause. "The Mukherjee Commission report was rejected by the Congress government which did not cite any reason behind it. The BJP government should either accept or reject it with a cause," added Bose.
In September 2015, Mamata Banerjee declassified files on Netaji kept in the custody of the state government which highlighted snooping activities by the government against family members of the freedom fighter.
Later, a team of Netaji's family members and researchers met PM Narendra Modi who announced declassification of the files with the central government. The declassification process started from January 2016.
Close