Sacred Games controversy: Rahul Gandhi's tweet makes Bengal leader retract complaint
Jul 16, 2018 06:44 PM IST
Rajeev Kumar Sinha, a Bengal Congress leader, filed a police complaint on July 10 alleging Nawazuddin Siddiqui and Netflix abused Rajiv Gandhi in the series Sacred Games.
Five days after he lodged a police complaint against actor Nawazuddin Siddiqui and Netflix for allegedly abusing former Prime Minister Rajiv Gandhi in the web series Sacred Games, a Bengal Congress leader decided to withdraw his complaint after party president Rahul Gandhi said he believed in freedom of expression.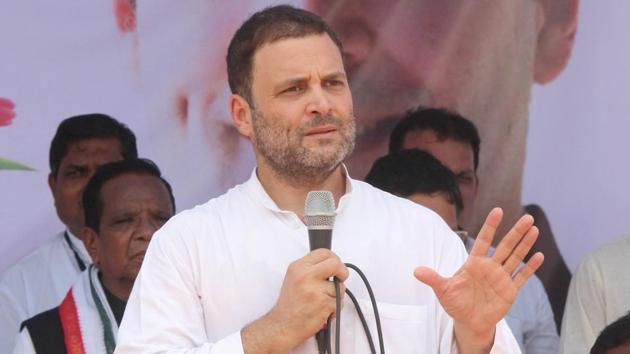 Rajeev Kumar Sinha, a member of West Bengal Pradesh Congress Committee, filed the complaint at Girish Park police station in Kolkata on July 10 alleging Siddiqui and Netflix have abused the late Prime Minister in Sacred Games.
Read: Sacred Games actors cannot be held liable for dialogues, says Delhi HC
"Inspired by the tweet by our party president Rahul Gandhi ji, I learnt that forgiveness is bigger than anything else in this world. I am going to the police station around midday to withdraw the complaint lodged against Netflix and Nawazuddin Siddiqui,and producers of Sacred Games," said Sinha.
"However, I also urge the Union ministry of broadcasting to formulate guidelines to prevent use of abusive language against leaders of the country in the name of freedom of expression," added Sinha.
Read: You might be killed if you criticise the government in India, says Saif Ali Khan on Sacred Games controversy
"BJP/RSS believe the freedom of expression must be policed & controlled. I believe this freedom is a fundamental democratic right. My father lived and died in the service of India. The views of a character on a fictional web series can never change that," twitted Gandhi on July 14 in reference to the Sacred Games controversy.
"Rahulji's tweet was an eye opener.I completely agree with him that late Rajiv Gandhi ji and his contribution is above all these petty things," said Sinha.
Sinha, 37, is associated with the party's student wing in Kolkata's trading hub of Burrabazar. He is the son of former Congress MLA Anay Gopal Sinha.
Read: Plea filed in Delhi HC against Netflix's Sacred Games for 'insulting' Rajiv Gandhi
In his police complaint, Sinha wrote that Siddiqui is heard referring to Gandhi with an abusive word in the web series and has misrepresented several facts from that period. "Besides this, the serial has crossed all limits of decency – taking the Indian film industry to a whole new low," he added.
The letter urged the officer-in-charge of the police station to treat it as a formal complaint and lodge an FIR against those named in the letter under relevant sections of Indian Penal Code and Information Technology Act.
After the police complaint, Netflix India refused to comment.