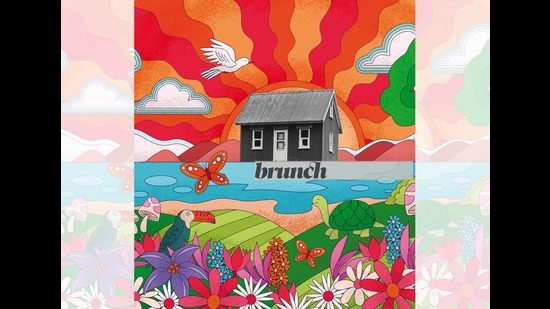 Humour by Rehana Munir: The weekender's dilemma
Getting a getaway right takes both pluck and luck, especially in the Age of Lockdown. Have you ventured out yet?
By Rehana Munir
PUBLISHED ON JUL 18, 2021 09:38 AM IST
You might find this to be a tad tone deaf, considering there's nowhere to get away to at the moment. But I assure you that weekend villas and homestays are being booked across the coasts, hills and plains of this locked down land by people like us looking to punctuate the dreariness of the days with a spot of rainy yet responsible adventure.
I want my getaway
"[…]Americans want to get away from amusement even more quickly than they want to get to it," says Edith Wharton in her novel set in the gilded era of New York, The Age of Innocence. This often rings true in the context of hurriedly planned getaways, especially now. You scour the usual apps and sites, dreading the prospect of yet another Saturday night watching reruns of The Office accompanied by reheated butter chicken. And then, suddenly, you spot a friend's Insta story, illuminating the darkness of your days with the hope of a Burma teak bed, meals out of Enid Blyton and unreal sunsets over secret waterfalls auditioning for your SM feed.
And so, you convince your Covid bubble to book the place that very instant, your niggling work deadline, muscle spasm and freshly minted austerity rules be damned. You need this. You deserve this. One has to live between these godawful waves, right? You're vaxxed, masked and the very model of responsible behaviour, and this is your reward for all the hardships that have been heaped on you by lockdown life, like a sadistic host piling on mounds of stale coleslaw on your cracked plate.
4G is OG
You arrive, brandishing your RT-PCR test – the key to a respectable welcome anywhere on the planet at this moment. That and a recent recovery from Covid. If you've got both, you have all the social capital you need. But as you're led to your room, you realise what 'homestay' is shorthand for. It's where you pay a lot of money for not having the luxuries you're used to at home. The earthy credo of "off-the-grid living" comes at a price; you're paying to gain an understanding of what's really important in life. I had an interesting time at such a getaway a few years ago. No electricity. No network. No service. You gather under a tree by the river for meals with the other guests, trek across the fields for fun and try and get some reading done by torchlight at night as rats scamper on the tin roof.
You wake up the next morning to a cold water bath – because heating's so bougie. You can sign up for a pottery or yoga class, where your innate inadequacies creep up on you, much like the aforementioned rats. If you're not the kind to seek solace in a blank canvas or musical instrument, you're pretty much left to worship nature, which is all very well, but what you're actually craving is a club sandwich and cold coffee in a bed that you don't have to make. But for that you'll have to get home where you can finally post your own idyllic getaway pictures under the hashtag #paganatheart.
Gatsby in Karjat
This is, of course, only part of the story. When a getaway works, it really works. There is no limit to how enjoyable even a brief escape can be in the hands of someone with a strong party ethic. In most matters concerning lifestyle, I fall under the pseudo-socialist category, so it's always a relief when my strictures are pushed aside by someone less racked with a vague yet all-encompassing guilt. A couple of years ago, two summer days at a Karjat homestay – a landlocked furnace in rural Maharashtra – turned into a memorable Gatsby-esque sequence of drinks in long-stemmed glasses, poolside cackling, extended meals at an obscenely long table and a general disregard for high-mindedness.
Last year, when WFH was the new reality everyone was adjusting to, it was difficult to separate the week from its end. Now, Saturday and Sunday stare at us imploringly, like petulant children demanding attention. And so, we must plan our getaways, austere or extravagant, if only to experience a renewed love for our homes, accustomed to our constant presence and attentive to our unending needs.
Follow @rehana_munir on Twitter and Instagram
From HT Brunch, July 18, 2021
Follow us on twitter.com/HTBrunch
Connect with us on facebook.com/hindustantimesbrunch
Close