Fashion experts' style tips on how to dress warm and still look cool this winter
Feb 03, 2023 03:18 PM IST
Dressing up for winter is all about bundling up. To brave the chilly wind and freezing temperature, layering is the most realistic thing to do. Here are style tips by fashion experts on how to do it without hiding all your stylish attire in winter months
The challenge of dressing professionally while remaining warm is present this winter and it can be hard to keep yourself comfortable while looking polished and put together as the temperature drops. Dressing up for winter is all about bundling up where to brave the chilly wind and freezing temperature, layering is the most realistic thing to do but it does not mean you have to hide all your stylish attire in winter months as bundling can be stylish too!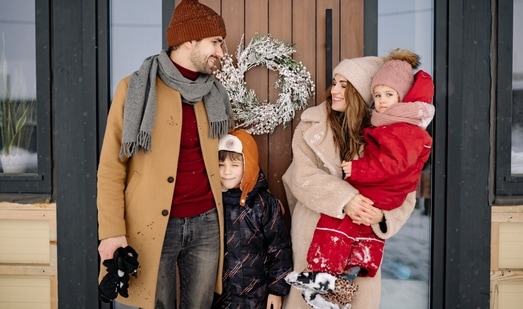 In an interview with HT Lifestyle, Rahul Bhalla, CEO at Latin Quarters, suggested, "Say 'hello' to layering up your summer separates with winter coats and jackets to create an uber chic look. Grab a summer dress and layer it up with a pullover and a trench along with long leather boots to channel your inner Parisian vibe. You can wear crop tops over high necks along with parka jackets for casual looks. Team up your skirts with invisible fleece stockings to keep you warm during winter winds and up your fashion quotient this winter season. Amp your party looks with slit dress layered up with fur coats to sizzle the night away."
According to Dipali Patwa, Group Head at Fabindia, midi dresses, tops, jackets, shrugs, vests and pant-suits in red, brown, blue and black tones for women will add colors to the drab winter look of the cold season. These can look chic and sophisticated when made with cotton, wool, cupro and corduroy fabrics and adorned with hand block and Ajrak prints all over.
She recommended, "Pair them with casual western wear, Chelsea boots and elegant pieces of jewelry to complete your look. For men - vests, Nehru jackets and casual winter wear jackets in shades of olive green, brown, grey and red work. They can be paired with western or traditional wear to lift the overall look and stay warm at the same time."
Shubham Bhardwaj, Fashion Merchandiser, shared, "Winter attire can be challenging, particularly when it comes to maintaining a professional appearance. However, dressing well and staying warm are not mutually exclusive. It's important to know the fundamentals, whether you're a student, a business professional, or just someone who wants to look their best in the winter. In point of fact, you can accomplish both with a little bit of knowledge and effort. There are numerous ways to style fashionable winter workwear that will keep you warm and look great, including techniques for layering and selecting the right fabrics."