Makar Sankranti 2023: When to celebrate Makar Sankranti? Know the exact date and puja muhurat
Jan 08, 2023 07:09 PM IST
Is Makar Sankranti on January 14 or 15? Know the exact date, timings, and more details about this auspicious Hindu festival that is celebrated a day after Lohri.
Makar Sankranti is one of the most auspicious Hindu festivals that holds great significance and is celebrated with much pomp. It is dedicated to Lord Surya (Sun God) and marks the sun's transit into Makara (Capricorn) raashi (zodiac sign). It also marks the beginning of the harvest season with people worshipping new crops and sharing them with delight. According to Drik Panchang, Makar Sankranti or Sankranthi is marked as Pongal in Tamil Nadu, Khichdi in Eastern Uttar Pradesh, Uttarayanan in Gujarat and Rajasthan, and Maghi in Haryana and Punjab. Although Makar Sankranti is celebrated in the month of January, there is some doubt about the exact date of Makar Sankranti in the year 2023. Read on to know the exact details.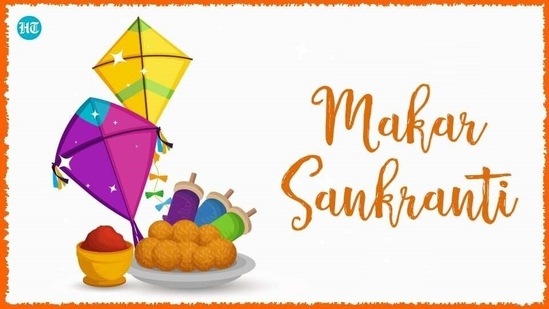 (Also Read | Makar Sankranti 2022: How to make urad dal khichdi at home)
Is Makar Sankranti on January 14 or 15?
Makar Sankranti is marked a day after Lohri. This year, the festival falls on Sunday, January 15, 2023. According to Drik Panchang, the Sankranti tithi will be at 8:57, January 14. Meanwhile, the Makar Sankranti Punya Kala will last from 7:15 am to 5:46 pm (Duration - 10 hours 31 minutes), and Makara Sankranti Maha Punya Kala will begin at 7:15 am and end at 9:00 pm (Duration - 1 hour 45 minutes).
Why is Makar Sankranti celebrated?
Hindus celebrate Makar Sankranti as they consider this period to be auspicious. In most regions, Sankranti festivities last for two to four days. People worship the Sun God during the festival. They also go for a holy dip in sacred water bodies, perform charity by giving alms to the needy, fly kites, prepare sweets made of sesame and jaggery, worship livestock and more.