What is task paralysis and how to beat it; psychotherapist offers tips
Jul 25, 2022 02:41 PM IST
Overwhelmed with too many tasks on a Monday morning, but unable to finish even a single one? You may be suffering from task paralysis. Here's how to overcome it.
Ever faced a situation where you are overwhemled with too much work or tight deadlines, but are unable to focus on and complete even a single task? Experts say it is fairly common and you could be in a temporary state of task paralysis - a feeling of not knowing where to start. This can have an impact on productivity and even delay work which could further escalate our anxiety levels. If you too face this problem on a regular basis, the good thing is there is a psychological solution to it. Anticipating what situations could trigger task paralysis is the first step, breaking your to-do list in small chunks is the next one and calming yourself down to finish the tasks one by one is the final one. With time and practice, you could overcome task paralysis with ease. (Also read: 5 amazing things that happen to your mind when you take a break)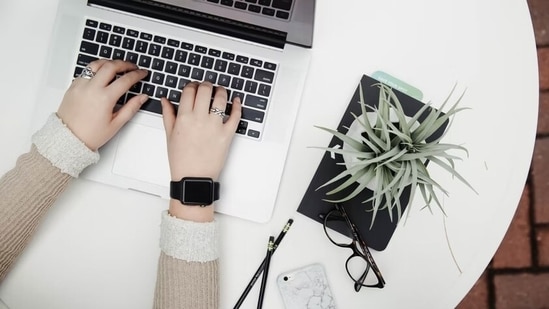 What is task paralysis
"Task paralysis is the feeling of being overwhelmed by too many tasks, and not knowing where to start. It can be a debilitating feeling that keeps you from getting anything done to the point where you can't even start. Many of us have experienced the feeling of being paralyzed by an overwhelming task," says Dr. Chandni Tugnait is M.D. (Alternative Medicines), Psychotherapist, Life Coach, Business Coach, NLP Expert, Healer, Founder & Director - Gateway of Healing.
Causes of task paralysis
Task paralysis can be caused by a variety of factors, including lack of time, resources, or knowledge. It can also be caused by perfectionism, fear of failure, or procrastination.
"Task paralysis can have a significant impact on your productivity and well-being. Whether it's a looming work deadline or a messy home project, the sense of anxiety and dread can be paralyzing. Task paralysis is a common psychological phenomenon that occurs when we feel overwhelmed by a task and uncertain of where to start. This can lead us to procrastinate or avoid the task altogether, which only amplifies the feelings of anxiety and inadequacy," says Dr Tugnait.
Here are some ways to beat task paralysis by Dr Chandni Tugnait.
1. Break down your tasks into smaller, more manageable chunks: When you have a long to-do list, it can be daunting to try and tackle everything at once. Breaking your tasks down into smaller chunks will make them seem more manageable and less overwhelming. By taking things one step at a time, we can gradually work our way through the task and build momentum until it's complete.
2. Set deadlines for yourself: Having a timeline for each task will help you stay on track and motivated to complete it.
3. Delegate or outsource some of your tasks: If you have too many tasks on your plate, see if there are any that you can delegate to someone else or outsource to a professional.
4. Take a break: If you're feeling overwhelmed by your tasks, take a few minutes to relax and de-stress. Once you've had a chance to clear your head, you'll be better able to focus on your work.
5. Get organized: Having a good organizational system in place will help you stay on top of your tasks and make it easier to get started on them.
"Remember to seek help from a professional if you're feeling overwhelmed, stay positive and remind yourself that you can accomplish your goals.With these tips in mind, you can overcome task paralysis and get back to being productive," concludes Dr Tugnait.
Topics