India can lead the way in nutritious, sustainable diet, say experts
Jun 14, 2019 07:53 PM IST
Food, mostly red meat, production has emerged as the biggest cause of land-use change, biodiversity loss, and natural water depletion and accounts for about a fourth of greenhouse gas emissions.
Traditional Indian food that is largely plant-based with some red meat and fish can show the world how a nutritious and sustainable diet can be provided to the world's projected population of 10 billion people by 2050 without environmental degradation, said global experts who drafted the world's first scientific targets for sustainable nutrition within planetary boundaries at EAT Stockholm Food Forum 2019 on Wednesday.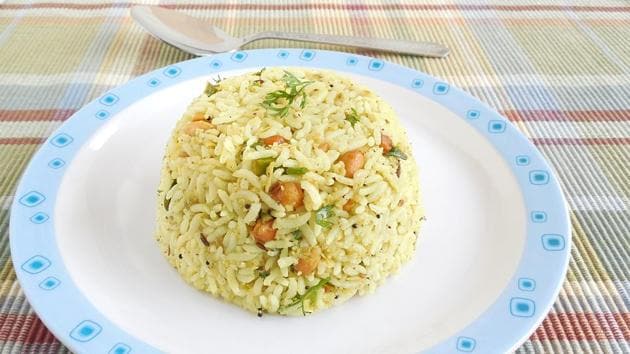 "Grain-fed largescale beef industry is the beginning of the end (of a sustainable planet) and India can show the world how traditional diets high in seeds, nuts, vegetables, whole grains and legumes can provide sustainable nutrition without wrecking the planet," said Professor Johan Rockstrom, director, Potsdam Insitute for Climate Impact Research in Germany.
Rockstrom, along with Dr Walter Willett, Professor of Epidemiology and Nutrition at Harvard T.H. Chan School of Public Health, is a co-author of the EAT-Lancet Commission on Food, Planet, Health report that draws on on inputs from 37 experts from 16 countries, including India, to conclude providing nutrition and sustainability is achievable only by radically transforming eating behaviours, improving food production, and halving food waste.
Food, mostly red meat, production has emerged as the biggest cause of land-use change, biodiversity loss, and natural water depletion and accounts for about a fourth of greenhouse gas emissions. "As nations urbanise and people become wealthier, traditional meals are being replaced by Western-style resource-intensive foods high in calories, protein, and animal-based foods, such as meats and dairy," said Rockstrom.
Dominant diets and food production are not nutritionally optimal. At least 820 million people are hungry worldwide, and close to 2 billion people are overweight or obese because they eat the wrong food.
The EAT-Lancet Commission provides scientific evidence to show halving global red meat and sugar consumption and doubling the amount of nuts, fruits, vegetables and legumes consumed can prevent at least 11 million premature deaths per year.
The EAT-daily dietary plate consists of approximately 35% of calories from whole grains and tubers, protein from plant sources and 500g per day of vegetables and fruits a day, and 14 gm of red meat.
South Asia, including India, is an exception to meat consumption, with the majority eating half of the recommended amount. Countries in North America, by comparison, eat almost 6.5 times the recommended amount of red meat.
"India's has a mostly healthy dietary tradition that is rapidly being lost to Westernised homogenised diets high in refined wheat and rice, meat and dairy. Making small changes to traditional eating behaviours by promoting healthy alternative nutrition sources such locally-produced millets, seeds and legumes to optimise health," said Dr Willet, whi is also a professor of Medicine at Harvard Medical School.
Most diets in India need some tweaking to cut back on starchy grains and potatoes and adding more vegetables and fortifying for deficiencies, such as vitamin B12.
Global targets must be applied locally. "The scientific targets provide a path for healthy diets and sustainable food production and can be adapted to be part of different food cultures around the world, including in India, Indonesia, Mexico, China and across West Africa," said Dr Willet.
Food transformation is as crucial as energy transition to save the planet, said Rockstrom. There is a sense of urgency and emergency needed but if we act now, we can make it happen," he said.
Planetary diet: what to eat and how much
Based on a 2,500 kcal/day diet, the dietary targets must include a daily combined intake of:
Food group ideal intake
Whole grains (such as rice, wheat, corn), dry 232 gm/day (2 small cups cooked rice; 6 wheat chapattis)
Starchy vegetables (potatoes and cassava) 50 gm/day (one small boiled potato)
Protein – around 15% of energy intake
Lamb 7 gm (Two lamb kebabs per week)
Poultry 29gm (six chicken tikkas per week)
Eggs 13gm (1.5 eggs per week)
Fish (including shellfish) 28gm (two pieces of fried fish a week)
Dry beans, lentils or peas 50gm (half cup of cooked lentils per day)
Peanuts 25 (0-75) grams
(half cup masala peanuts)
Tree nuts 25 (0-75) grams
(handful of almonds)
Dairy (whole milk and dairy products, such as cheese) 250 (0-500) grams
(One glass whole milk; six cubes of cottage cheese per day)
Fruit and vegetables
Vegetables 300gm per day, including 100gm each of dark green, red and orange vegetables, and other vegetables
Fruits 200gm per day (1 medium apple; 1.5 small banana; 1 large pear)
Added fats
Palm oil Zero to half a tablespoon)
Unsaturated oils (olive, soybean, sunflower, peanut oil) One to three tablespoon of olive oil
Dairy fats (such as butter) 0 grams
Added sugars
All sweeteners Zero to 8 teaspoons of sugar
Source: Food in the Anthropocene: The EAT-Lancet commission on healthy diets from sustainable food systems
Follow more stories on Facebook and Twitter
"Exciting news! Hindustan Times is now on WhatsApp Channels
Subscribe today by clicking the link and stay updated with the latest news!"
Click here!