5 tips to make travel more meaningful and memorable in 2023
Feb 03, 2023 09:18 AM IST
One needs to remember 2023 as the year when travel again becomes worry-free and unshackled. Here are 5 ways to make travel more meaningful and memorable in 2023
Meaningful moments happen all the time, not necessarily during travel or at home and they come at the most unexpected of times, especially when our minds are relaxed or we are in good company and let our imagination run wild but travelling to remote and exotic locations inspire individuals to delve deep into their own thoughts, help us enjoy the calmness and empower us to face the truths of our real self. After the debacle with Covid-19 and travel restrictions, humans have suddenly realised the importance of being free to move around this beautiful world at their own whim.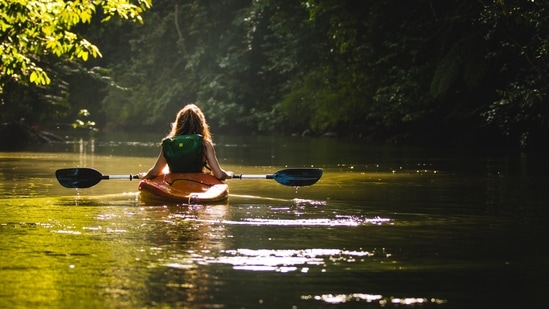 In an interview with HT Lifestyle, Sandeep Arora, India Head at Brightsun Travel, rooted for this newfound realisation and said, "One needs to remember 2023 as the year when travel again becomes worry-free and unshackled. An important turn in travelling is the acknowledgement of the sustainability quotient with an eye on detailing around how to make tourism carbon-free. Both travellers, holidaymakers and entrepreneurs today are aware of the value addition that tourism has in terms of job creation and adding to GDP."
He added, "Optimal use of environmental resources that constitute a key element in tourism development, maintaining essential ecological processes and helping to conserve natural heritage and biodiversity is going to be the future. As tourists today are more aware of green initiatives and are opting for the experience, all holidays that include sustainable activities will remain a major attraction."
He suggested the following 5 ways to make travel more meaningful and memorable in 2023 -
1. Immerse in nature: While travelling beyond cities will always bring in the natural elements, the immersive experience would necessarily include living the local lifestyle—be it in forests or with tribes or off-grid experiences. India is a big treasure house to choose from. While a stay inside Corbett National Park can give you the real allure of the jungle leaving with solar lights on for only a couple of hours in the evening and no mobile connectivity whatsoever, there are holidays to explore from Silent Valley National Park, Kerala, Chikmagalur in Western Ghats, Hanle in Ladakh, a night on the yacht floating on River Ganga of Sundarbans, following the rains in Meghalaya or the off-beat Rann of Kutch in Gujarat.
2. Satisfy your craving: If you have been postponing that dream trip –may be to check out the Great Barrier Reef in Australia or the Tombs of Egypt, just go for it. Travel is a luxury and opportunity---lets us make most of our cravings. India is not far behind the luxury quotient—one just need to choose between islands, or pristine beaches, mountain trails or even the arid desert holidays.
3. Take exotic choice to the limit: Many destinations, be it cities or beyond, are well travelled but there are many which are really rare. To make 2023 memorable, one can choose exotic, less travelled areas—for example-- the Inca Civilisation or the Amazon Forest. Can also be Siberia or Greenland! Closing your eyes and pointing your fingers at the World Map! If one needs to choose domestically, one can opt for Caravan tourism or even Monsoon tourism. It is the change of idea and timing that can offer a completely different picture of a well-known tourist destination.
4. Set the sail: Ship and cruise holidays and trips are a different ball game altogether. The quality of a trip from mainland India to Andaman Nicobar Islands or Lakshadweep can completely change if the trip is made on a boat. It is time to feel the salty air blowing across your face and experience the vastness of the ocean when no other land is visible apart from flying fishes. Opportunities of cruise and boat tourism in India are varied with Ganga and Brahmaputra tourism also adding to the attraction. The global cruise scenario is of course a different ball game altogether.
5. Get a regenerative experience: The present generation will need to nurture for the future. Being a part of caring and regeneration can be a healing process for every soul—be it an elephant creche in Thailand, a Gorilla Centre in Sub-Saharan Africa or helping out in the Great Bustard Breeding Centre. It may not even be animals or birds, but can also be a regenerative experience with kids—who need attention and love.