Top slow travel experiences in India
Feb 01, 2023 02:17 PM IST
Slow travel is trending as it allows to form a unique connection with the destination and go deeper into the local culture, art, museums, local cuisine, sports and hobbies and form lasting impressions based on your interests. Here are a few places to visit for top slow travel experiences in India
Slow travel is meant for immersing oneself in the surroundings, culture, food, authenticity and local living and post-Covid-19 pandemic, we have been witnessing a surge in slow travel among all age groups. Slow travel is a conscious effort where you intentionally devote time to get immersed into things of importance to you rather than following a checklist of things to must-see and must-do.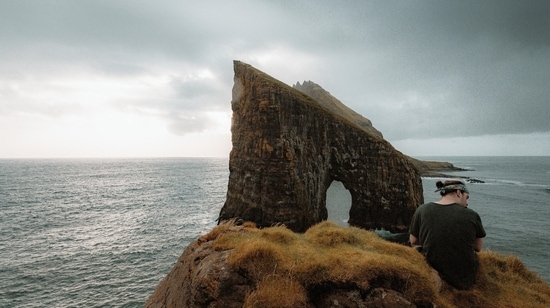 It allows you to form a unique connection with the destination and go deeper into the local culture and form lasting impressions based on your interests. Art, museums, local cuisine, sports and hobbies – it's all a part of a slow-paced journey. In an interview with HT Lifestyle, MP Deepu, Co-Founder of SeniorWorld, shared, "Engaging older adults in specially curated group travels are of great importance as it helps to deepen connections. The magic of shared stories and various engagement activities provide ample opportunities to interact and create a memorable experience with fellow travellers. The seniors develop a sense of confidence and a feeling of self-reliance when they travel with no added stress of rushing from place to place. Slow travel is less stressful, allows seniors to discover themselves and results in overall happiness."
Tapping into the rising trend, we shortlisted a few places to visit for top slow travel experiences in India.
1. Gujarat: People in their 50's and 60's love mindful exploration to improve their mental and physical well-being. One of the better ways to get a wholesome and fulfilling experience is to travel. The rich cultural heritage of Gujarat and the local culture mesmerizes many travellers. It is not important how far you can trek or how many places you have covered.
2. Andamans: Andaman is a place where time slows down and one can witness the beauty of nature as you visit Asia's best beaches.
3. Uttarakhand: Sanjay Wadhawan, CEO and Founder of Earthaa Escapes, gushed, "Also called DevBhoomi (Lands of the God), this state of North India has many enriching experiences to offer. Tourists from across the country travel here every year for family or solo trips. Bird watching and fishing are also one of the most explored experiences here. There are many beautiful lakes, attracting a wide number of birds making it a beautiful and soothing visual bliss. Towns like Mukteshwar, Naukuchiatal and Kanatal offer tranquil experiences. If you're someone who likes to embrace new connections and dive into the local living experience, then this is the place for you. From trekking in pristine landscapes to going for a hike, anything is possible in Uttarakhand."
4. Rajasthan: Along with cultural offerings, Rajasthan has many options to explore for slow travel. This is a place that guarantees an immersive experience. Jaipur, Jodhpur and Jaisalmer attract many travelers every year as these places possess a rich heritage and have a lot to offer to tourists. Be it food, music, dance, art, etc, Rajasthan is a place that won't disappoint when it comes to substantial experiences. Other than beautiful landscapes and wildlife cultures, Rajasthan is known for its lip-smacking food. Laal Maans, Daal Baati and Ghevar remain some of the best and popular dishes that the state has to offer.