IIT-Bombay faces flak for tweet on BJP, says not our handle
Within an hour, the handle replaced the tweet with another tweet, clearing the air on the earlier message.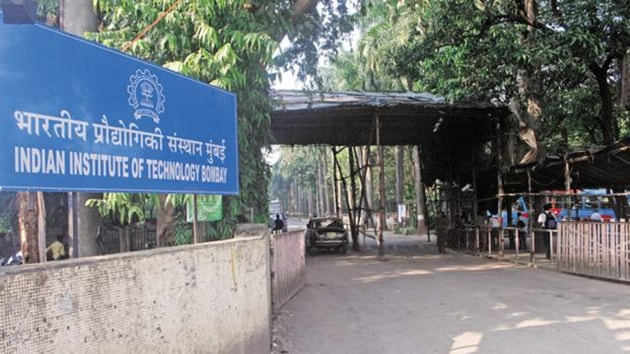 Updated on Apr 23, 2019 08:06 AM IST
The Shailesh J Mehta School of Management, Indian Institute of Technology Bombay (IIT-B) drew flak on Monday, as a tweet from its official handle commented on the Bharatiya Janata Party (BJP). While the tweet was deleted within a few hours, IIT-B spokesperson said the "Twitter handle was not official, was managed by a group of students without their knowledge and was compromised". The account was deactivated in the evening.
In response to a tweet by author/commentator Shefali Vaidya, the handle — SJMSoM, IIT Bombay – which has 8,000 followers and is verified by Twitter, put out: "Because Hinduism and Hindutva are not the same. Being religious and being stupid are two different things. People here may be religious but not stupid enough to vote for #BJP."
Within an hour, the handle replaced the tweet with another tweet, clearing the air on the earlier message. "With regards to the recent post, our account was compromised. We apologise for the same. We would like to reiterate that the School neither endorses nor takes a political stand or viewpoint."
A spokesperson for IIT-B told HT the institute initiated a search to track the location from where the tweet was uploaded and if found to be uploaded from within the campus, punitive action will be taken against the person.
While some users demanded action against the person who uploaded the tweet, some tagged the official handle of the union Human Resource Development (HRD). "It has come to our notice that such an account exists and is managed by a group of students without the knowledge of Institute authorities. This is not the official Twitter handle of IIT-Bombay. We are currently trying to locate the person who uploaded this tweet and are also trying to deactivate this account altogether," said the spokesperson.
Meanwhile, the newly appointed director of IIT-Bombay, Subhasis Chaudhuri, took charge on Thursday. A professor at the electrical engineering department of IIT-B and a researcher in the field of artificial intelligence, Chaudhuri replaced Devang Khakhar and will serve for the next five years.
Close Story