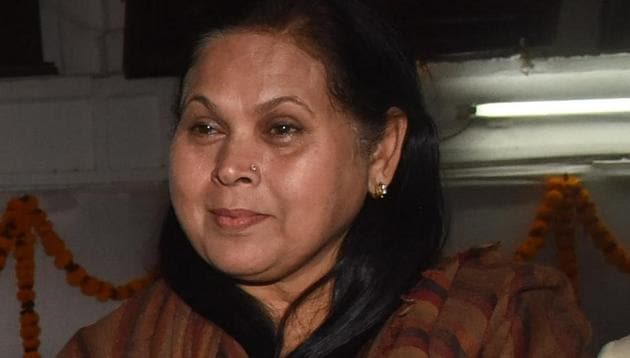 Lok Sabha Elections 2019: Disgruntled political bigwigs may upset poll calculations for both NDA and GA in Bihar
The disenchantment of a large number of ticket hopefuls in both the NDA and the Grand Alliance in Bihar does have the potential to upset pre-poll calculations for both the coalitions.
UPDATED ON MAR 25, 2019 05:01 PM IST
With the announcement of NDA candidates on Saturday, and the allocation of seats within the Grand Alliance (GA) in Bihar for the Lok Sabha elections, leaders are preparing to switch over to campaign mode.
However, the disenchantment of a large number of ticket hopefuls who enjoy considerable clout in their respective constituencies and communities and have missed out in the new equations and seat adjustments, does have the potential to upset pre-poll calculations for both the coalitions.
Bihar has seen in the past how splinter groups of rebels often emerge as deciding factors in close election fights, and a similar scenario could repeat again.
"Just wait and watch. Politics is not over just by denial of seats. We will let you know at the opportune time," said one of the senior leaders, who could not get a berth in GA'S seat allotments. He did not want to be quoted.
He is not alone. Be it two-time Jehanabad MP Arun Kumar, two-time Siwan MP Om Prakash Yadav, five-time Imamganj MLA and former Bihar assembly speaker Uday Narayan Choudhary, former Banka MP Putul Kumari, veteran Congressman Nikhil Kumar or two-time Gaya MP Hari Manjhi, the list of those disappointed by the political permutation and combination is long in the state. And this could manifest in different ways.
Also Read | NDA list for Bihar released, Ravi Shankar Prasad replaces Shatrughan Sinha at Patna Sahib
In Banka, Putul Kumari, who became MP in 2010 after winning the by-polls held because of the sudden demise of her husband late Digvijay Singh, had narrowly lost to RJD'S Jai Prakash Narayan Yadav in 2014 by less than 10,000 votes despite contesting on a BJP ticket during the Modi wave.
This time, JD-U has opted for Girdhari Yadav as the NDA'S choice, who will fight against the sitting RJD MP. But Putul is firm on filing nomination as an independent candidate.
"I am in BJP and I will remain in BJP, but it is the sentiment of the people that I cannot dishonour. They want me to contest. It is a fight for honour and I will not pull back. I have the backing of people's confidence. The people of Banka cannot compromise with honour. Anyway, I will only strengthen the hands of PM Modi. Trusting Nitish Kumar is difficult. I believe there is an attempt to weaken the root of BJP. It has happened in Bhagalpur also," she added. Her husband also had to contest independently after having been denied ticket by the JD-U.
Two-time Jahanabad MP Arun Kumar was also hopeful of a seat from GA and was said to be open to changing his constituency, but nothing worked. He was also set to file his nomination on Monday as an independent from Nawada, a seat won by union minister Giriraj Singh in 2014 and shifted to Begusarai this year. However, Kumar, a Bhumihar by caste, changed his decision to contest again from Jahanabad, where NDA has fielded a non-Bhumihar candidate and RJD is also likely to field a Yadav. "It is people's pressure that has brought me back to Jahanabad.
The election here is in the last phase and so I have time to file nomination," he added.
Read | Lok Sabha elections 2019: NDA announces candidates for 39 out of 40 seats in Bihar
Two-time Siwan MP Omprakash Yadav of BJP also lost out in the seat adjustment. He had defeated RJD'S Hena Sahab, wife of incarcerated former RJD MP Md Shahabuddin, in both 2009 and 2014 Lok Sabha elections. Sahab is again the RJD'S choice this year. Yadav is unhappy with the party's decision, but he says he will not contest after having been eliminated like "Mahabharata's Abhimanyu in an unfair manner".
Choudhary, a known Dalit leader, had unsuccessfully contested from the Jamui Lok Sabha seat in 2014 as JD-U candidate against LJP'S Chirag Paswan. However, once considered a staunch supporter of Nitish Kumar, he left JD-U in 2017 after it re-joined the NDA, to look for future in the GA, but it did not turn out that way.
In Aurangabad, Congress veteran Nikhil Kumar's omission has not gone down well with his supporters and they vented their anger at the party headquarters. According to party sources, efforts are on at the highest level to assuage his feelings.
Close