Lok Sabha elections 2019: Fight for New Delhi's Lok Sabha constituency has local issues at hand
The constituency is also home to some of the city's busiest and famous markets such as Connaught Place, Sarojini Nagar, Defence Colony, Khan Market, South Extension, Green Park and Hauz Khas, which means there is no dearth of traders.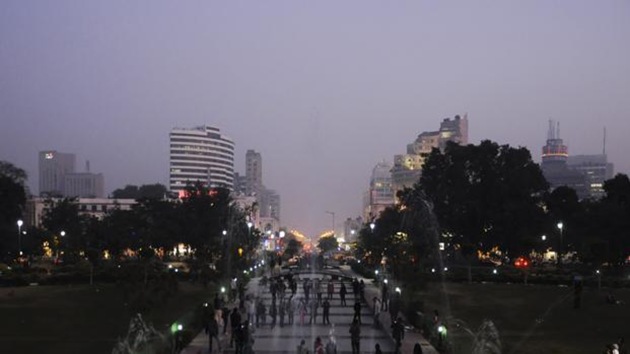 Updated on May 11, 2019 12:02 PM IST
A hotel fire in which 17 people were killed, a sealing drive that shut over 4,000 commercial properties and a citizens' movement to protest the cutting of over 14,000 trees — the 'upscale' New Delhi parliamentary constituency, unlike popular perception, does have a number of local issues at hand in this national election.
There are over 16.17 lakh voters, many of whom are from middle income and affluent communities. It comprises 10 assembly seats that span from the centrally located Karol Bagh to Greater Kailash in the city's deep southern pocket.
The constituency is also home to some of the city's busiest and famous markets such as Connaught Place, Sarojini Nagar, Defence Colony, Khan Market, South Extension, Green Park and Hauz Khas, which means there is no dearth of traders.
ON THE GROUND: THE ISSUES
For traders, sealing tops the priority list. At the upscale Defence Colony market, which, in December 2017, was the first to face the brunt of the crackdown, traders said sealing was a consequence of years of manipulation and wilful neglect by governments both at the state and the Centre, the municipal corporations and Delhi Police.
"The drive was arbitrary. It not only affected our businesses, but took away a lot of jobs. The AAP government here, the BJP government at the Centre or even the seven BJP MPs of the city could do nothing substantial in convincing the Supreme Court-appointed monitoring committee and amending the law (to stop sealing)," said Rajendra Malik, president of Defence Colony Market Association. He said 188 properties were sealed in the Defence Colony market alone.
Amar Colony, Meharchand Market, Green Park, Motia Khan and Mansarovar Garden markets also faced sealing. In Amar Colony, protesting traders were baton charged by police. Four policemen and two traders were injured.
Many areas of the parliamentary constituency such as Patel Nagar and Rajender Nagar have witnessed rapid commercial and residential growth. A number of buildings in these areas have illegal constructions, which they show as "minor extensions" in their approvals.
"There has been rapid commercialisation of the residential neighbourhoods. The municipal corporation has allowed four floors, resulting in increase in population, commercial spaces and congestion. And since the infrastructure has not been modified to meet the new needs, both colonies and markets are getting cramped," said Deepak Seth, general secretary of east Patel Nagar residents' welfare association. He said sewerage and drainage are collapsing under excess load.
According to Meenakshi Lekhi, 51, the BJP MP, issues in New Delhi are "more evolved" compared to others. "Deciding on the plank for campaigning gets tricky here because the basic civic issues of bijli, paani, sadak (power, water and roads) are well taken care of . Parliamentarians and top bureaucrats themselves live here and this segment is mostly managed by two of the richest civic agencies of Delhi – the New Delhi Municipal Council and the South MCD," she said. A few pockets are maintained by the North MCD and the Delhi Cantonment Board as well.
GREEN VERSUS GROWTH
It was in this constituency that Delhi saw its 'Chipko movement' last summer when residents and activists protested the proposed felling of 14,000 trees to build highrises for government employees and large commercial spaces. Nearly 17% voters here are government employees.
"I think tree cutting became a big issue as residents are aware of the perils of air pollution and related problems. Most of us know that children are being forced to breathe polluted air. This was a desperate protest as people are facing skin problems, breathing ailments and even cancer. This collective feeling helped unite us (against tree felling)," said Bhavreen Kandhari, an activist in Defence Colony.
The trees had to be cut for building seven colonies (25,000 flats) in Sarojini Nagar, Netaji Nagar, Nauroji Nagar, Kasturba Nagar, Thyagraj Nagar, Srinivaspuri and Mohammadpur. After the protests, the projects are now being redesigned and caught in litigation.
HOTEL HAZARD
The New Delhi seat has two budget hotel hubs — Paharganj and Karol Bagh — that together have over 1,000 budget hotels or guest houses operating from crammed streets. In February, a fire at Hotel Arpit Palace in Karol Bagh killed 17 people. The hotel was found flouting building and fire norms, constructing extensions and changing the approved layout plan.
"The fire was an eye-opener. But, just like the sealing drive, the Delhi government, the MCD and the police had a knee jerk reaction to this as well. They started shutting our hotels. But, now they are all back in operation. We want a permanent solution which is possible if all agencies simply start following rules strictly. Both Paharganj and Karol Bagh still remain a ticking time bomb," said Arun Gupta, the owner of a hotel in Paharganj.
DEMOGRAPHY AND AREA
As per the 2011 Census, New Delhi is the most urbanised parliamentary constituency in the capital. According to the election office, the seat sees little migration because the population here, on an average, has a steady flow of income.
"In fact, earlier, the constituency was even more rigid in terms of migration as prior to 2008, New Delhi seat had assembly constituencies such as Sarojini Nagar, Gole Market, Minto Road, Kasturba Nagar, Jungpura and Matia Mahal. Most of them were government employee colonies," said Satnam Singh, special chief electoral officer (Delhi).
After delimitation in 2008, a big chunk of south Delhi was merged to this seat, which gave it a sizeable number of traders. Also, Karol Bagh, which was a reserved (SC) parliamentary seat, was merged with New Delhi.
Political parties say there are no unauthorised colonies in this constituency and caste isn't a factor here. But, the segment has a number of urbanised villages such as Shahpur Jat, Zamrudpur, Pillanji, Kotla Mubarakpur, Masjid Moth and Hauz Rani. It also has 95 slums clusters, including Ravi Dass camp in RK Puram, Dr Amebdkar camp in Kirti Nagar and Shiv Basti. These localities battle lack of sanitation and cleanliness and occasional water shortage.
TRIANGULAR FIGHT
The BJP has reposed faith in Lekhi while Congress has fielded Ajay Maken, a twoterm MP from this seat. The Aam Aadmi Party has put up its traders' wing leader Brijesh Goyal, 43.
Maken is relying heavily on his past stints as a minister in the union and the state cabinets. "Government employees are unhappy with their salaries. I am promising voters I will correct the anomalies in the seventh pay commission and reduce the disparity between salaries of government employees," he said.
While Maken promised he would put an end to the sealing drive in one month if voted to power, AAP's Brijesh Goyal said his party would stop it in 24 hours. AAP is pushing with its demand for full statehood to Delhi in its campaign.
"If AAP wins on all seven seats then nothing can stop Delhi from becoming a full state. I am telling people their quality of life will improve exponentially if we win, as AAP will win again in the 2020 Assembly elections," Goyal said.
Lekhi is reaching out to the voters with her achievements in the past five years, focusing on Prime Minister Narendra Modi and the works done by the NDA government.
"Apart from implementing welfare schemes announced by Modiji, I have worked hard. From getting funds worth more than ₹600 crore to the Delhi government only for water to spending my MPLAD on street lights, toilets, roads, water and sewer, I have spent over Rs 32 crore," Lekhi said. "This amount includes over ₹7 crore that was left unspent by former MP Ajay Maken."
Close Story