Footpaths have been encroached upon by shops and hawkers, and the little space left is usually where two-wheelers are parked.

Updated on May 25, 2023 02:03 PM IST
The Municipal Corporation of Delhi (MCD) has seized over 14,164kg of banned plastic items and issued 1,596 challans during the "100 days to beat plastic" campaign

Updated on Apr 24, 2023 12:20 AM IST
The elderly couple lived on the ground floor of the house, while Rattan, Monika and their son lived on the first floor. Verma had retired as the vice-principal of a Delhi government school, and the family had been living in this house for around 38 years

Updated on Apr 11, 2023 12:19 AM IST
In an official advisory on Monday, DJB said ammonia levels are up to eight parts per million (ppm) in the Yamuna near Wazirabad, leading to curtailment of water treatment in Wazirabad and Chandrawal plants

Updated on Apr 04, 2023 12:08 AM IST
Residents have been writing to the Central Pollution Control Board since early 2020, asking for action against those found dumping and burning waste in the forest area. They also complained to the pollution control board about the problem of open defecation, but they say these issues are yet to be resolved.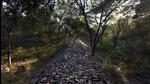 Updated on Mar 02, 2022 11:58 PM IST