Eating right during Ramzan fast can help rozedars energetic, say fitness professionals
Published on May 28, 2017 03:10 PM IST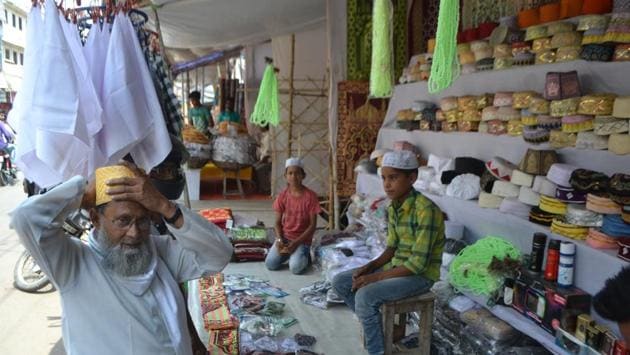 Fitness and wellness instructors suggest that eating right along with a controlled workout may lead to added energy during Ramzan fasts fasts.
Rozedars will have to bear the hot and humid weather on an empty stomach for over 15 hours every day. The roza (fast) will begin at around 3:40 am and go on till around 7pm. In this intense heat, keeping a waterless dawn-to-dusk fast will require people to be careful in their food choices.
Samina advises a "good eating plan" to remain hydrated and energetic all through the day. "I prefer to eat light and healthy during 'sehri' (meal before dawn). My food includes a lot of liquids, which is a great help throughout the day. Avoiding heavy food during 'iftar' (meal after dusk) is helpful too. One should eat light during iftar and then have a sumptuous dinner. This ensures adequate energy supply."
Sobia Alam, 30, a fitness freak, says, "To me, it's not about giving up one's routine but tweaking one's schedule to accomplish the duty." So, she says, attending gym session during Ramzan is as important for her as observing fasts. "I can't skip my workout, nor do I want to miss fasts. So, I will exercise early morning or after breaking the fast," she adds.
Yoga expert Mohit Singh says, "Rozedars should abstain from performing aasanas that require forceful breathing like 'kapalbhati' and 'bhastrika'. However, they can do other breathing and stretching exercises early morning or after iftar." He also advises consuming a good portion of fruits during sehri. "Eating lots of water melon, musk melon, cucumbers, etc., will keep the body hydrated throughout the day."
Despite the long and tough days ahead, rozedars, especially youngsters, are all set for abstinence from water, food and other desires - as required during the holy month of Ramzan. They are determined not to let their tough schedules and harsh weather conditions deter them from performing their duty as Muslims.
Samina Bano, a young education activist says, "It all depends on one's will power. Once you begin, it's not as hard as it initially appears to be." As the lunar calendar is different from the solar calendar, dates of Ramzan shift by around 10 days every year. When the month falls during peak summer, the fasting hours are longer.
Maulana Khalid Rashid Farangi Mahli says, "Fasting during Ramzan teaches patience and control to rozedars. Also, when they stay without food and water all through the day, they realise the worth of food, and the pain of the poor."
Ramzan commences from the ninth month of the Islamic calendar. It is considered to be the most holy and blessed month among Muslims. Rozedars observe fasts and forego of food, drink and other desires from dawn till dusk.
Observance of Ramzan is one of the five core pillars of Islam. The word 'Ramzan' is derived from an Arabic word, which means intense heat.
Ramzan fasts begin after either the sighting of the new crescent moon or the completion of 30 days of the previous month Sha'ban (if the moon is not sighted). The pious month ends after the new moon of the following month (Shawwal) is sighted, or after the completion of 30 days of fasting.
Read more: Apps aplenty to help tech-savvy Muslims observe Ramzan
Personalise your news feed. Follow trending topics