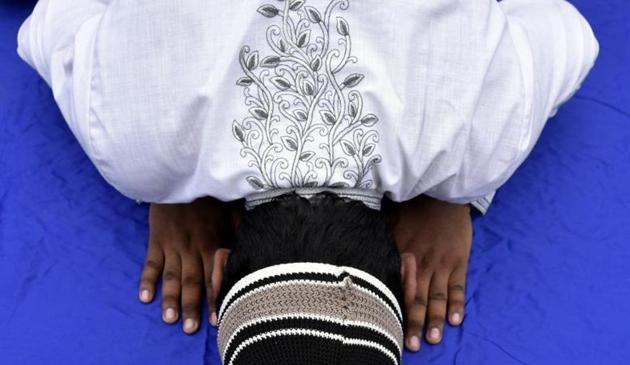 Apps aplenty to help tech-savvy Muslims observe Ramzan
The apps promise to help the devout keep track of prayer, sehari (morning meal), and iftaar (evening meal) timings, besides recipes.
PUBLISHED ON MAY 22, 2017 08:15 PM IST
A number of mobile applications have been introduced to help Muslims with their religious observances during the holy month of Ramzan which begins in May-end.
The apps promise to help the devout keep track of prayer, sehari (morning meal), and iftaar (evening meal) timings, besides recipes. Some of these are even ready to help find the right direction of prayers, vital for any devout Muslim.
of these apps have already notched high downloads. And many more are being launched each day to cater to the needs of the fasting faithful. The apps are of both Indian and foreign origin.
Often scorned at by clerics, these apps have become essential tools for professionals on the move, aiding them to carry out their religious duties while balancing their work responsibilities.
"Many of these mobile applications let you go through stories from the Prophet's life and also essays on an Islamic perspective on various issues. Some others also guide one to appropriately place beds or do up a room, ensuring the feet do not point towards the holy Ka'aba," said Mohd Israr, a sales manager with a private firm at Allahabad.
Praising the apps, Israr said that his work requires him to travel extensively. "These apps not only help to read religious texts, but even inform one about the time of the prayer, locate the nearest mosque and even the right direction to offer prayers. For someone like me who keeps moving from one city to another often, these apps help in observing the holy month properly while also allowing me to carry out my work responsibilities," he added.
These apps have features like to-do lists that remind one to recite the five daily prayers, observe fasting rituals, do charity work and engage in social activities. All these are making these apps popular among the tech-savvy young Muslims.
Afreen, a post graduate student of Allahabad University, also gives these apps the thumbs up.
"These apps contain special prayers for Ramzan, recipes for dishes to be prepared, even an animated compass to show you the direction to Mecca, besides a full audio Holy Quran translated into different languages as well as maps to halal restaurants and mosques around you. The wide range allows one to chose the best suited to one's needs. Most are free, some are paid while a few offer a range of free services but reserve some for premium paid customers," added the Civil Lines resident.
Close