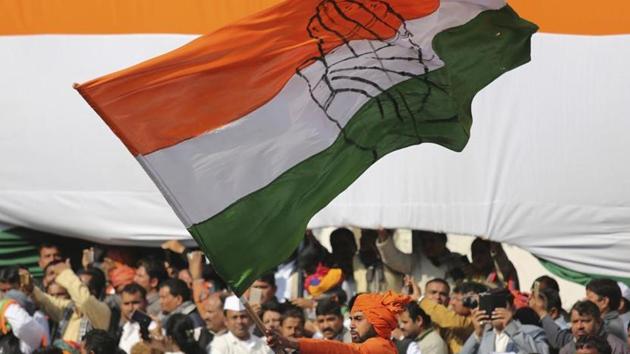 Madhya Pradesh elections 2018: Congress announces second list of 16 candidates
The first list of 155 names was released late Saturday night and it includes that of 21 women and 24 fresh faces. It has struck a fine balance between supporters of Scindia and former chief minister Digvijay Singh, sources said.
UPDATED ON NOV 04, 2018 10:15 PM IST
The Congress declared a second list of 16 candidates in Madhya Pradesh on Sunday, consisting of all the five sitting MLAs. Three candidates who lost the last elections were repeated, while there are eight new faces. Among those denied tickets are two women candidates. Congress had announced its first list of 155 candidates on Saturday.
The names of Congress state unit chief Kamal Nath and poll campaign committee in-charge Jyotiradtiya Scindia are not on the list. They are touted to be frontrunners for the chief minister's post if the party wins.
The bulk of the tickets were from the Gwalior-Chambal division, the stronghold Jyotiradtiya Scindia.
Four former MPs, comprising former Union minister Suresh Pachouri, Vijaylaxmi Sadho, Sajjan Singh Verma and Surendra Singh Thakur have been nominated from Bhojpur, Maheshwar, Sonkuth and Sehore, respectively. Madhya Pradesh Congress spokesperson Narendra Saluja said the second list too will see very little opposition as there was unanimity among the top leaders regarding the candidates.
Saluja said they were not declaring the remaining 59 seats as part of a strategy as they were waiting for the BJP to show their cards. Bulk of the remaining seats to be declared are from the Indore-Ujjain divisions which is considered to be a stronghold of the BJP.
Bharatiya Janata Part spokesperson Deepak Vijayvargiya said declaration of candidates for these seats was delayed because of difference of opinion among the top leaders.
The Congress is expected to announce the remaining candidates shortly, a party leader said.
(With inputs from PTI)
Close