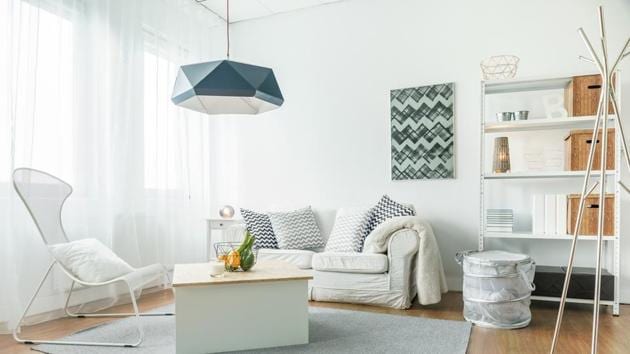 Minimalist decor hacks to add an understated style to your home
Your home does not need to be filled with knick-knacks to look good. Instead, you can opt for minimal decor to keep the look clutter-free and inviting.
UPDATED ON JUL 21, 2018 12:04 PM IST
You don't need a large house to make the space eye-catching. With minimal decor, you can make your living space attractive. Anjali Jain, founder of Kala Drishti (NGO), and Harpreet Ahluwalia, founder of Earthly Creations, share some tips to decorate your home in a minimalist way:
* Keep it simple: White and clean walls, simple textures, and blending decor makes minimalist design spaces large and inviting. It is more of a 'straight line concept' rather than 'classical and ornate'. To balance out the minimalistic approach, use crisp and rich natural tones of colours like beige, brown, pristine white, and caramel tan. It will add to the warmth to your room.
* Clear all surfaces of clutter: A cluttered home signifies a cluttered mind, thus leading to increasing stress levels. Keeping your home clean will be a chore that requires daily diligence. The easiest way is to become minimalist, where 'less is more'. Think whether you really need extra furniture. Even Feng Shui advocates clutter-free décor and living.
* Choose quality over quantity: Fewer décor items can make your home look attractive and clutter-free. You have to consider each piece carefully for your home. Choose well-made pieces that are built to last, will withstand daily use, and look better as a result.
* Balance is the key to minimalist design: Arrange pillows, artworks or lamps in pairs or use asymmetrical patterns. This will make a difference in how you perceive the space.
Follow @htlifeandstyle for more
Close