This ad showing Lord Ganesha eating lamb has sparked outrage among Hindu groups
Sep 06, 2017 01:39 PM IST
Indian community in Australia is enraged at Lord Ganesha being featured in an ad to promote the consumption of lamb meat. They took to social media to express their outrage.
An Australian ad showing Gods and religious leaders from different faiths sitting together at a barbecue and eating lamb, has sparked outrage among various religious communities including Hindus because it shows their deity Ganesha eating lamb.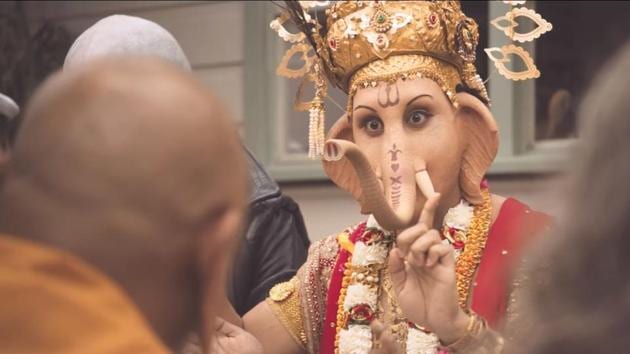 Meat and Livestock, which is Australia's latest ad campaign, shows lord Ganesha sitting and enjoying the meat with Jesus Christ, Moses, Aphrodite, lord Buddha, Zeus, Obi Wan Kenobi from Star Wars franchise along with Ron Hubbard, the founder of Scientology . The TV commercial intended to show that no matter your beliefs, background or persuasion, the one thing we can all come together and unite over, is lamb. But according to the Advertising Standards Bureau, the campaign has been criticized for its lack of sensitivity in portraying Gods.
Twitterartis are also trolling the video for hurting religious sentiments. Checkout the video and the tweets.