4 Andheri RTO staffers issued school bus permits in Mumbai without documents
The officers learnt about the wrongdoing while they were scrutinising documents last week.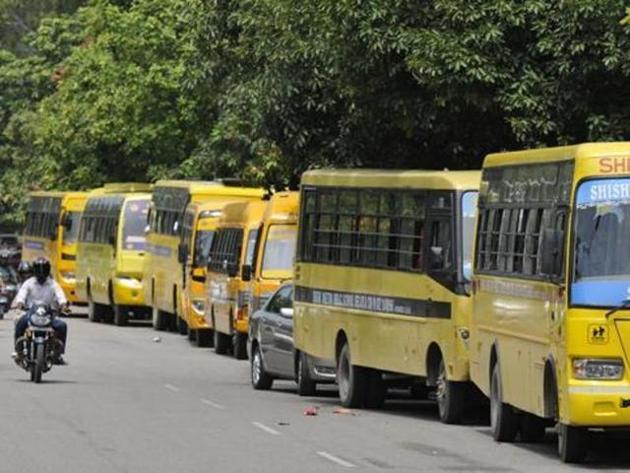 Updated on Jun 26, 2018 11:17 AM IST
In another instance of the nexus between employees of regional transport officers (RTO) and agents, the former tried to register 10 school buses without submitting proper documents.
The four employees started the registration process without the knowledge of senior officers at Andheri RTO. The Andheri RTO has asked for an explanation from the four employees, before initiating action.
The officers learnt about the wrongdoing while they were scrutinising documents last week. The RTO employees had already issued the registration numbers to the buses. They had even issued them school bus permit and collected the motor vehicle tax from them.
Abhay Deshpande, regional transport officer, Andheri RTO, said that the school buses had not been registered as the process of registration was incomplete. A probe has been initiated.
"The vehicle owners will be issued notices, informing them about the cancellation of registration. We will also start the process for cancellation of the permits," said Deshpande.
According to RTO officers, the application to register buses came through an agent and the officials had refused registration as the documents were not in place. But instead of obtaining the documents, the agents, with help from the RTO staffers, went ahead with the process.
An RTO officer, requesting anonymity, said that the buses were registered as school buses but the owners did not have an agreement with the schools.
As per the new school bus policy, the buses used exclusively for ferrying students will have to pay only ₹100 per seat as tax — this is less than what other buses have to pay. Deshpande said they will take action against the guilty staffers after investigation.
"We have asked employees to give an explanation and after receiving it, action will be taken against them," he said.
Close Story
Personalise your news feed. Follow trending topics