7. J B Petit High School for Girls
Sep 18, 2017 01:26 AM IST
HT Top Schools survey 2017: HT brings you the top 10 schools from across the city — including the north, east, west and south zones and Navi Mumbai
Fort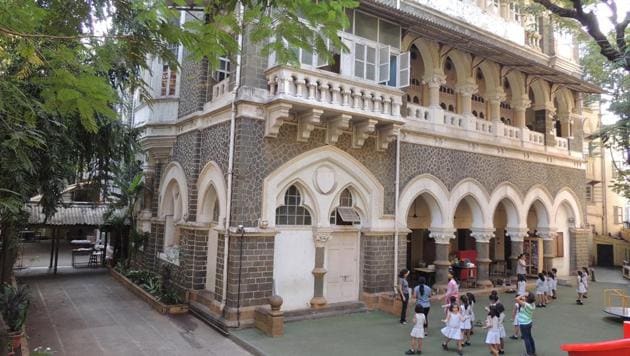 History: Established in 1860 by an Englishwoman, the school was originally known as Miss Prescott's Fort Christian School. The school was renamed to J B Petit High School for Girls in 1946, after Jehangir Bomanji Petit took over the institute and decided to admit Indian children of all caste and creed.
Unique features: The school's motto, 'Ever Forward', exemplifies the school's ethic. The school is dedicated to excellence while recognising the uniqueness of each child.
Highest ratings in: Academic rigour, selection process and attitude towards learning
Board: ICSE Board
Annual fees: Not disclosed
Students: 925
Student-Teacher ratio: 14:1
Website: www.jbpetithighschool.com
Quote: A spirit of freedom and joy pervades the school, fostering dynamic learning. Students are challenged to think critically.
BENAIFER P KUTAR, principal