834 factories across Maharashtra shut down in 2 years for causing pollution: MPCB
Dec 22, 2017 09:31 AM IST
State pollution control board released a statement in response to an application under the Right to Information Act filed by a citizens' group
In response to an application under the Right to Information (RTI) Act filed by citizens' group Watchdog Foundation, the Maharashtra Pollution Control Board (MPCB) released a statement that it has shut down 834 polluting factories over the last two years.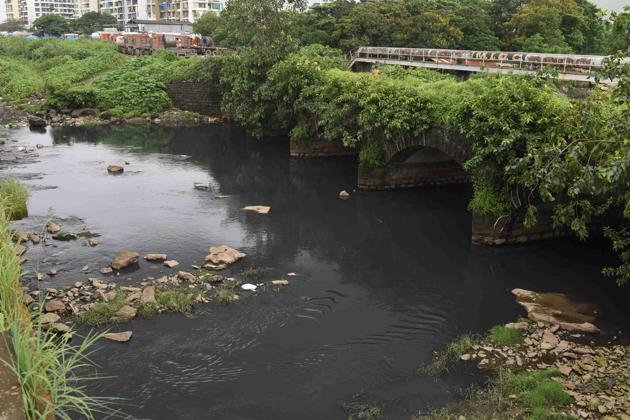 These factories, located in Maharashtra Industrial Development Corporation (MIDC) area, were asked to shut down after investigations by the MPCB revealed that they had violated the Water (Prevention and Control of Pollution) Act, 1974, and the Air (Prevention and Control of Pollution) Act, 1981.
P Anbalagan, member secretary, MPCB, said, "We asked these factories to shut down as a last resort, after they repeatedly failed to comply with environmental laws. We were forced to take this action on the basis of the severity of the violations." He also added that there are over 90,000 factories in the state, which meant that less than 1% of the factories were found to violate pollution control laws.
The 834 factories, mostly chemical or pharmaceutical units, included 49 in Pune, 380 in Ulhasnagar, 170 in Ambernath and Dombivli, 81 in Tarapur, 23 in Chiplun, seven in Taloja, and 8 in Patalganga, Roha and Mahad each.
On October 4, HT had reported that according to the Central Pollution Control Board (CPCB), Maharashtra has the maximum number of polluted river stretches in the country - 49 of 315. In another report, HT reported that around 3,000 million litres of untreated sewage and industrial effluents are discharged into the state's rivers, lakes, and other water bodies.
According to a report by the Ministry of Environment, Forests and Climate Change (MoEFCC), while Maharashtra generates 13% of the country's sewage, about 8,143 million litres a day (MLD), it has facilities to treat only 5,160.36 million litres of sewage per day.
Godfrey Pimenta, trustee, Watchdog Foundation, said, "The water pollution problem faced by the state can be attributed to the fact that the enforcement of the anti-pollution law was lax. The figures in the reports show that the prosecution of a few factories was mere tokenism"
"However, it is not just an enforcement issue, but is also owing to the fact that industries are more focused on profit-making than the well-being of the environment," he added.
"Units in the state that failed to install or effectively use individual effluent treatment plants (ETP) and common effluent treatment plants (CETP), or directly discharged effluents in water bodies without following environmental norms, are the ones that have been taken to task," said Anbalagan.
He added that some of the closure directions were issued as a result of orders passed by the Supreme Court and National Green Tribunal. "If, while drawing samples from these plants, the levels exceed the safe standards by 70%, our policy mandates shutting down these industries without any hearing."