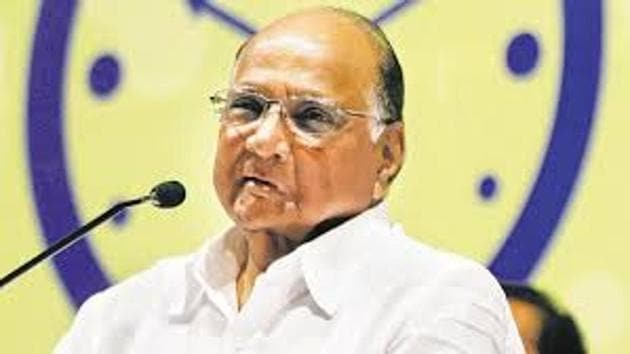 Amend Constitution to clear Maratha reservation, says Sharad Pawar
NCP chief says he's willing to talk to Opposition to pass the amendment
PUBLISHED ON JUL 29, 2018 01:32 AM IST
Nationalist Congress Party (NCP) chief Sharad Pawar said that the Bharatiya Janata Party (BJP) government should amend the Constitution to clear passage for reservation to the Maratha community in Maharashtra, a demand for which the community outfits are now staging violent agitations. The NCP chief was in Kolhapur on Saturday to attend a function where he made the observations.
"Bharatiya Janata Party is in government at Centre and in the state. They should now amend the Constitution in order to provide reservation to the Maratha community. I am ready to talk to the opposition leaders to pass the amendment," Pawar said.
Pawar has been supporting the community's demand for 16% reservation in government jobs and education.
Replying to a question on what the erstwhile Congress-NCP government had done on the issue, he said their government had taken the decision that was struck down by the court. "Our (Congress-NCP) government took the decision providing reservation to the community, but was scrapped by the court. By that time election code of conduct came into effect for the 2014 elections. BJP came to power by assuring reservation to Maratha and Dhangar (shepherd) communities and now the youths have realised they have got nothing even after four years and thus the agitation got intensified," he further added.
Pawar also targeted state revenue minister Chandrakant Patil, who had claimed he had phone recordings that proved some political leaders had planned to create a stampede-like situation at Pandharpur, on 'Ashadhi Ekadashi', after which chief minister Devendra Fadnavis decided to cancel his annual trip to the town.
"Instead of adding fuel of the fire, he (Chandrakant Patil) should make those call recordings public if he really has them," Pawar said.
Topics
Close