Anti-terrorism cell is Mumbai police's best kept secret
Hindustan Times |
, Mumbai
Vijay Kumar Yadav
Nov 21, 2018 12:52 AM IST
The brain child of former joint commissioner of police (law and order) Sadanand Date, there's an ATC cell in each of the 93 police stations in Mumbai.
On October 8, 2018, Santacruz police station received an alert that a suspicious object flying had been spotted near Juhu Chowpatty. With the domestic airport nearby, this was a cause of concern and a police team was dispatched to the spot immediately. The object turned out to be a remote-controlled drone that was flown by a Scottish national, who did not know that no one is allowed to fly drones in India.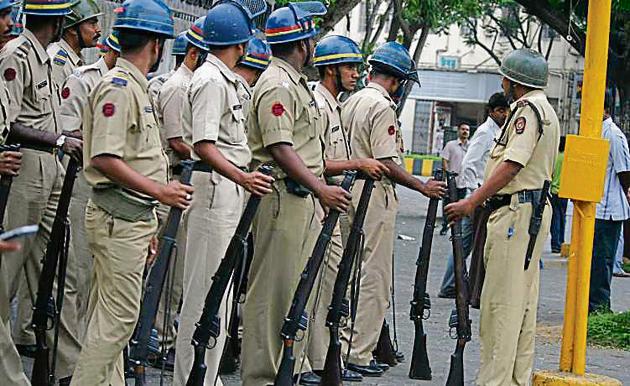 Although the drone proved to be harmless, the incident showed the level of alertness in the Mumbai Police, particularly the Anti-Terrorism Cell (ATC) officials. The ATC is one of the most secretive branches in Mumbai Police and has brought major changes to the police's traditional policing methods. In addition to detecting threats and gathering local intelligence, ATC also contributes to sensitive criminal cases for Mumbai Police, which has earned a reputation of being the one of the best police forces in the country for its crime detection. "ATC's functioning is designed in such a way that apart from the force's top officials, information collected also gets shared with Anti-Terrorism Squad (ATS) and State Intelligence Department (SID) through official channels, ensuring better dissemination of information to concerned agencies," said an ATC officer.
The brain child of former joint commissioner of police (law and order) Sadanand Date, there's an ATC cell in each of the 93 police stations in Mumbai. Date was among those who came face-to-face with the terrorists and was injured during the attacks. Realised in October 2012, the ATC aims to strip the cover of anonymity from those plotting against the city.
"When one drew comparisons with all the [past] blasts, the similarities showed that the perpetrators of the blasts had lived in the city under anonymity, and hence had managed to evade law enforcement agencies," said a senior police officer, requesting anonymity. Anonymity included being able to procure a SIM card with fake documents, rent a house without registering an agreement and carrying out 'hawala' transactions without being identified. The ATC – comprising one officer and three specially-trained constables in each police station – was formed to detect such people.
Six years later, the ATC has grown. It has an intricate intelligence network that includes citizen groups, informers, real estate agents and hoteliers who alert the police to anything suspicious in their localities. "With the ATC cells, we have strengthened our ground level intelligence collection system. The concept worked very well and as a result we can now see that anonymity in the city has been reduced by many folds. It has become difficult for an outsider to sneak into the city easily and accommodate himself in a hotel, and then carry out reconnaissance to execute terrorist acts," said a senior police officer.
Although agencies like the Intelligence Bureau (IB), SID, the Special Branch (SB), and the ATS's surveillance units exist, Mumbai Police felt a dedicated local intelligence collection unit was needed. "It took us a long time to come up with an ATC-like functional unit which is capable of reading the pulse of the city and collecting ground level intelligence. But it's never too late," said a senior officer.