As BJP tries to tackle Maratha protests, Congress weighs impact on its fortunes
The opposition party plans to appoint two more secretaries in the state, taking the total count to five.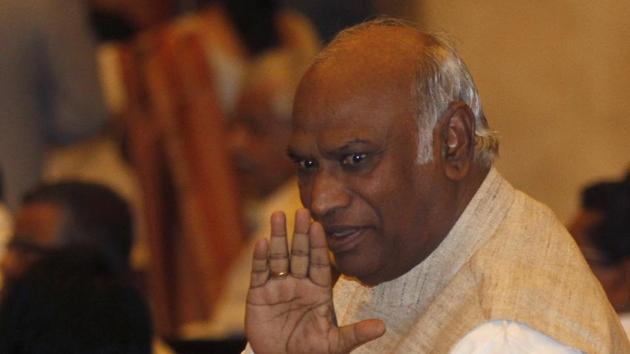 Updated on Aug 11, 2018 06:37 AM IST
In an attempt to gauge the impact of the Maratha agitation on its support base, the Congress has planned to appoint two more secretaries in the state, taking the total count to five. The party has also decided to appoint each of the five secretaries as the in-charge of the five regions in the state.
This move comes as the Bharatiya Janata Party (BJP)-led government has been trying to appease the agitating Marathas and reach out to other communities.
Meanwhile, under the directions of AICC general secretary and state in-charge, Mallikarjun Kharge, three secretaries of the state Congress unit — Sonal Patel, Ashish Dua and Sampath Kumar — had already visited Marathwada and Western Maharashtra when the protests were at the peak. The district-level office bearers from these two regions also apprised them about the unrest among various other communities for reservation.
"I told the panel that amid the Maratha protest, the Other Backward Class (OBC) is moving closer to the Bharatiya Janata Party (BJP), as is evident from the recent elections to the municipal corporation elections, district councils and gram panchayats. The OBCs have been our traditionally support base. We need to concentrate on retaining their support. We also insisted on alliance with like-minded parties like the Nationalist Congress Party (NCP) to ensure a strong coalition," said Rajkishor Modi, district president of Beed.
Abdul Sattar, party MLA from Sillod in Aurangabad, who recently submitted his resignation to the speaker of the state Assembly, demanding reservation to agitating communities, said the Congress allots reservations to various communities. "The central leaders were apprised about the ongoing protest by Marathas, Muslims, Dhangars (shepherds) and the political repercussions of the same on the region," he said.
Dua said while reporting to the high command, they keep the inclusive nature of the party in mind. "It is not true that the OBCs are moving away from the Congress. We have been launching outreach programmes to bring all communities together. We have been reporting about the findings in review meetings to Khargeji regularly," he said.
Close Story