Bohra women ask religious leaders to end female genital mutilation
Updated on Feb 07, 2017 02:54 PM IST
In 2015, women started a movement called Speak Out on FGM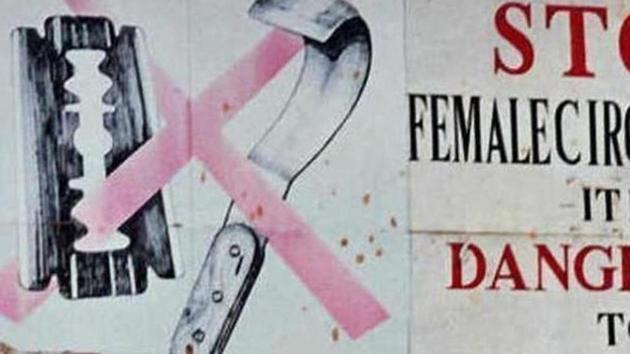 Hindustan Times |
, Mumbai
Aayushi Pratap
Ahead of the United Nations' Zero Tolerance Day for Female Genital Mutilation (FGM) on February 6, a group of Bohra women have written to their religious leaders, urging them the ban the practice.
FGM or 'khatna' refers to the cutting of the labia and clitoris from the genitalia of girls. It is mainly practised by the Bohra community in India. The custom is also called 'female genital cutting' or 'female circumcision'.
The World Health Organisation terms the custom 'a violation of human rights. It reflects deep-rooted inequality between men and women, and constitutes an extreme form of discrimination against the latter, states the WHO. The custom is banned in 24 African countries and most western countries, including the United Kingdom and the United States.
In 2015, women started a movement called Speak Out on FGM.
"Our voices are not being heard by religious leaders. Through our open letter, we urge them to have a dialogue with community leaders, in which the women subject to FGM get a chance to voice their grievances," said Masooma Ranavali, founder of Speak Out on FGM.
Last year the group had filed a petition, which called for the practice to be banned in India and was signed by 85,000 people. However, it is yet to be submitted to the ministry of women and child development.
"It is unfortunate that our first petition is yet to be acknowledged," Ranavali said.
A recent statement released by the UN said India is one of the countries where FGM is documented, however no national estimates are available.
"In India, the mildest form of FGM is performed. No scientific studies have been conducted on the practice so it is difficult to know how common it is," Ranavali said.
Read
'List India as a nation that practises female genital mutilation'
Each One Reach One: Campaign against female genital mutilation launched