Children with autism go through 4-7 schools in Mumbai before the age of 18, says study
Most schools turn away autistic children for 'being slow', making it difficult for parents to ensure an inclusive education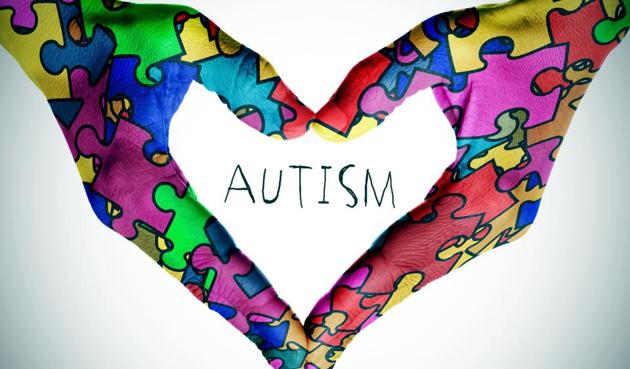 Updated on Apr 02, 2018 11:08 AM IST
Hindustan Times |
, Mumbai
Aayushi Pratap
People in the city with autism have moved at least four to seven different schools before the age of 18, a recent study has revealed. The findings of the study reflect the hardships faced by parents of autistic children to ensure an 'inclusive' education for their children.
Dr Subharati Ghosh, who conducted the research during her time as a professor at Tata Institute of Social Sciences, Deonar, presented the results at a conference by the Society for Social Work and Research in Washington in January 2018. The findings are based on in-depth interviews with parents of 20 autistic children in Mumbai, said Ghosh.
Autism, a neurological disorder which affects 1 in every 68 children worldwide, is characterised by developmental delays and poor communication skills. While there is no data recording the number of autistic people in India, it has been estimated that around 5 lakh in the country live with the condition.
"When you look at autism in India, there is just no data. For this study, I focused on adolescent and adults with autism because they belong to an era when services in India were at a nascent stage, when autism as a diagnosis was not recognized as a disability by the Persons with Disabilities Act," said Gosh.
She said that the study is a precursor to a larger one, which will have a sample size of around 200. However, doctors and autism specialists said the findings were significant as previous studies had not touched upon the subject in the city.
One of the limitations of the study is that it offers no comparison of the frequency at which non-autistic children from the same demographic change the number of schools.
Dr Koyeli Sengupta, director of Autism Intervention Services at Ummeed, said that it is 'biologically' more difficult for children with autism, to deal with change compared to non-autistic children. "One of the core deficits of autism is that children are rigid and have limited interests. They often tend to get stuck on things. Moreover, a lot of the children have anxiety as a co-existing condition, which makes it harder," she said.
Ummeed is a city-based non governmental organisation that has been working in the area of childhood development and disabilities for the past 16 years.
The study also suggests autistic children are very rarely admitted to regular schools, said Ghosh.
"Part of the reason is that most schools which enrol regular students don't have special educators or counsellors. Due to this, we are unable to provide an inclusive education and sensitise other children to the needs of people with autism," Ghosh said.
Dr Sengupta added that children with autism have different learning patterns, which many teachers are unaware of. "They may not do well with instructions given to groups and may find it hard to sit for more than two hours, which is why we need special styles of educating these children."
Alka Baghdadi, 55, a Sion resident, whose autistic son Sahil is now 28, said it was a 'nightmare' to get him through the initial years of schooling. After he was diagnosed with autism, she quit her job and got herself trained to impart social skills and ensure he receives a good education. Since the age of 8, he changed four different schools either because he was bullied or could not adjust to the environment.
"At the age of 8, when he was in a special-needs school in Mahim, I got a call from the principal, saying that I should find another school for my son," she said. "Though Sahil was doing very well, he was hypersensitive to loud sounds. Once, he got aggressive and shook up the other students. I was shaken. Was another school going to take my son? "
Dr Samir Dalwai, developmental paediatrician at New Horizon Group, Goregaon, said that school education is not equipped to handle the needs of autistic children.
"The aim of all therapy is to integrate the child socially. I see most schools turn away students with autism, saying that they are slow learners. They only want children who follow the 'social norms'," Dalwai said.
"There always this question, what about our children, after we are no more," said Parul Kumtha, the founding member and president of Forum For Autism, a group that is demanding for an increase in facilities for vocational training for adults with autism.
"Daily life skills, soft skills, skills to make money are continuously imparted at these centres. All these make adults with autism, equipped to live a meaningful life, even after their parents are no more," Kumtha added.
Close Story
Personalise your news feed. Follow trending topics